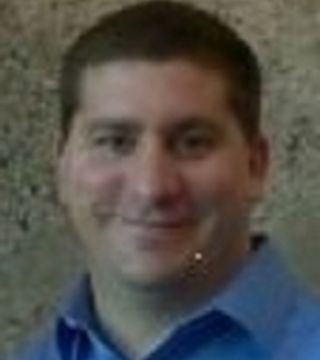 Working in the mortgage industry requires a unique set of skills. Among them extreme patience, counseling, financial advising, teaching, a robust sense of humor. Sean Goble possesses all of these qualities. Plus, he genuinely likes people.
In his current position as senior mortgage consultant with Crown Mark Mortgage, Fishers, Indiana, Sean closes an average of 60 transactions a year working 50 hours a week. He says it takes an average of 30 days to complete the process and it makes no difference whether an individual or a couple purchase a home. In both instances, one-half of the brain deals with the business/logical aspects of the purchase, while the other half addresses the emotional components. "I walk a tight rope balancing the two," relates Sean, adding that having a good realtor makes the transaction go smoother.
Plus, Sean has walked in his clients'''''''''''''''' shoes. He and his wife put their home up for sale. They wanted to build a new one. This is when Sean realized that he wasn''''''''''''''''t ready to move and grasped the emotional connection sellers have to their homes. "I now understand what people go through. It''''''''''''''''s transactional as well as emotional for them," Sean commented.
Recommendations for Purchasing a Home
Since 2002, the home buying process has gotten tougher due to stricter regulations. "This is a contact sport," says Sean. "By the time we close the transaction, we know everything about you." It''''''''''''''''s important for clients to relate their full situation, because, "The more open and honest clients are, the better we can protect them and advocate on their behalf." He also recommends buyers exercise patience.
... see more
Sean Goble hasn't created any Boards yet.