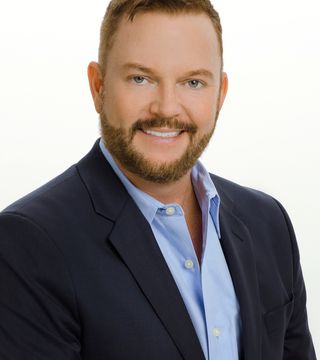 Sean Craft is a realtor with Homes ''''''''N Land Inc. and has been a Richmond resident for most of his life. He has also resided in Manhattan, Boston, Houston, and Washington D.C. He holds a B.A. from Virginia Commonwealth University where his major focused on Historic Preservation and Architectural History.
He studied under prominent architectural historian Robert P. Winthrop and the Lead Curator for the Virginia Historical
Society, Dr. William M. S. Rasmussen. Mr. Craft interned at the Amos Blanchard House and Museum in Andover, Massachusetts, at which time he also worked as a research assistant for Phillips Andover Academy. His senior project focused on the local Craftsman Architecture and works of the chief designer of the world famous Grueby Pottery, Addison Brayton Le Boutillier.


Early professional experience as regional manager for Coach, Polo Ralph Lauren, Tommy Hilfiger, and Nautica Corporate in N.Y.C., accompanied by ten years as Director of Development for VCU Health System, Bon Secours Health System, and Hospital Corporation of America (HCA), Sean brings a wealth of sales, marketing, public relations, and brand management experience to the table.

As owner and founder of LifeSTYLED (www.lifestylingsells.com), Sean runs a design consultation firm focusing on helping property owners ready homes for market, staging, redesign and project management. LifeSTYLED was a product of Mr. Craft''''''''s personal success of purchasing, renovating, and selling ten of his own properties and often setting sales records in the process.

Sean has owned homes or resided in most Richmond neighborhoods to include Church Hill, Ginter Park, Laburnum Park, Maymont, Battery Park, Ginter Park Terrace, The Fan, The Museum District, Westover Hills, and Bellevue thus possessing an insider''''''''s knowledge of these areas not easily matched by other realtors.

Sean brings a wealth of professional and practical experience to his real estate career offering his clients a unique blend of educational background focused on architecture and history; hands on project management skills in renovation, restoration and redesign with LifeSTYLED; and corporate sales and marketing expertise gleaned from working for some of the nation''''''''s most storied brands.

Before you purchase or list your home, you owe it to yourself to consult with Mr. Craft. Let him show you his cutting edge approach to marketing your property. Not all Realtors are created equal, let him show you why.
... see more
Sean Craft hasn't created any Boards yet.