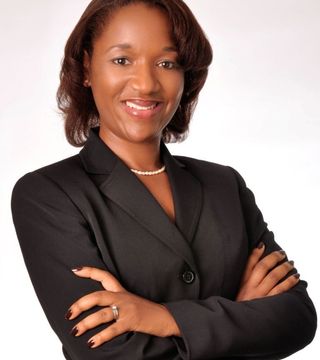 Sedruola Maruska has always had an entrepreneurial spirit. After graduating from college, with a degree in Graphic Arts, the summer of 1991 she was faced with the dilemma of having obsolete skills in a new technologically advanced world. Realizing the importance of growing and learning with the times she taught herself to effectively use the software most sought after in the marketplace.
For over 18 years Sedie, as most people call her,
has allowed her entrepreneurial spirit to drive her career from the floor of the factory to the Executive office. Working in various capacities requiring excellent interpersonal and problem solving skills as well as creativity helped her become one of the most proficient Executive Assistants available. However, she didn't stop there. Outside of the office Sedie helped organize functions, worked on marketing plans and developed her own knit and crochet wear business. Always looking to reach out and grow, her natural next step seemed to be real estate.

Sedie is part of the Exit First Choice Professional Realty team, her background in customer service and excellent inter-personal relationships makes this venture a perfect fit! With her understanding of technology and how it inter-relates to the real world she is ready to make a huge impact on her clients whether they be first time home buyers, sellers, or seasoned real estate investors.
... see more
Sedruola Maruska hasn't created any Boards yet.