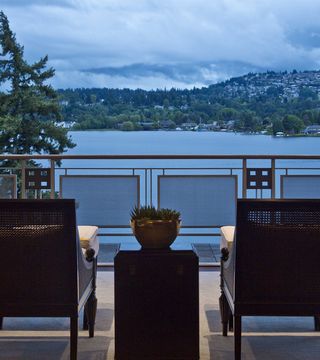 Business Description:
Shuler Architecture is an award winning residential design firm committed to creating distinctive, highly crafted architecture. Small by design, we provide clients with responsive architectural service whether remodeling, new construction, interior design, or site consultation. For more than 20 years, we have specialized in the custom residential market and to date have completed more than 350 remodel and new construction projects in over 15 states.
Our process is simple and starts by listening to your needs, adopting them as our own and then responding with imagination and attention to detail. Time and again, this approach results in successful projects that create value through timeless design, efficient engineering and sound economic discipline.
Our project history is diverse, ranging from kitchen and bath makeovers to major remodels; from new homes to multi-million dollar estates. No project is typical in terms of scope or complexity. Rather, each is a unique synthesis of client input, code analysis and the creative use of light & materials that results in a look that is still fresh years later.
We work on all facets of a project - analysis, conceptual design, construction documents, permitting, and project management – straight through to the detailed finish work to ensure that the spaces we design are tailored to your unique style. We then work with contractors to create a detailed estimate and project timeline to ensure that your project is delivered on-time and on-budget while minimizing every inconvenience.
Our wealth of experience will guide you through the complexities of zoning and building codes, design and planning, and construction scheduling and project management. So if you are planning a project in the coming year, contact us before you begin. We will meet with you for a no-obligation consultation to explore how we can pinpoint your needs, set a realistic budget and then develop a design that will result in the home of your dreams.
Services Provided:
Architecture, Interior Design, site consultation, feasibility studies, value-engineering, project management.
Areas Served:
Primarily Washington, Oregon, Virginia. Can easily service all 50 states and North America.
Certification and Awards:
University of Washington, Commercial Real Estate, Graduate coursework in Construction Law, Real Estate, specification writing & Business Development
University of Michigan, B.S., Architecture
American Institute of Architects, Continuing Professional Education.
USBGC, LEED Accreditation