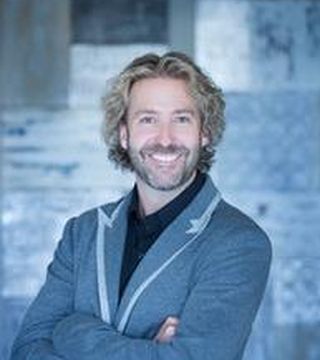 Interior Design, Other, San Francisco, CA
Steven Favreau is one of the pre-eminent designers in the San Francisco Bay Area. Twice a semi finalist for the HGTV hit home decorating show, Design Star, Steven Favreau's design style garners accolades for its uniquely fresh approach, combining modern and classic elements. Known for attention to detail and quality, Favreau Design has the highest professional standards. The goals of the company are to be completely attentive to the client, strictly mindful of the budget, and respectful to the unique features of the architecture and the surrounding landscape.
A former soloist at the world famous Moulin Rouge in Paris, France, Favreau honed his decorating expertise while living in Paris, New York City, Amsterdam, Hawaii and currently in San Francisco. As a client of Favreau Design, you can expect a truly global knowledge of interior design.
Voted "40 to watch" by The Business Journal, Steven Favreau continues to create some of the most dynamic, stylish and livable residences throughout the Bay Area. His dramatic style mixes elegant timeless furnishings with modern objects in a playfully eclectic yet symbiotic way. With a keen eye honed to the environment and style of the residence, Steven Favreau's design approach is at once stylish and functional. "Beautiful interiors are only successful if they function perfectly with the homeowner's needs," says Favreau. "I am the conduit, but it is ultimately the homeowner who has to love their new place. I leave my ego at the door." Favreau Design believes in building a meaningful relationship with each client. Our goal is to create a home that reflects the client's needs and aspirations.
Originally from the Boston Area, Steven Favreau trained at the esteemed Fashion Institute of Technology in New York City before heading west. His designs have been featured around the Bay Area including The Historic Ainsley House Holiday Home Show and the Home For the Holidays Showcase. He has also been featured on television in Amsterdam and Paris.
Steven Favreau hasn't created any Boards yet.