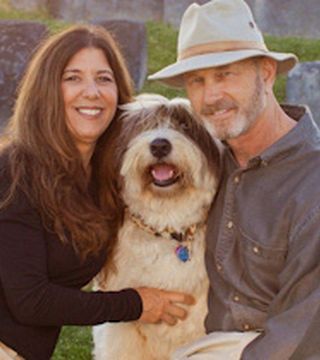 Steve Downarowicz & Pat Saraca
25+ years in real estate sales, property, and brokerage management. Stephen works with a partner, Pat Saraca. Together they can guide you to find your dream property. They have extensive knowledge of single family homes, condominiums, estates, and residential income property. So if you are looking for a Montecito estate, a Santa Barbara beach cottage, or a 17 unit apartment building they can help you find it. If you acquire an investment property Stephen can also manage that for you after your purchase and help with a tax deferred exchange if needed. Pat and Stephen are estate acquisition, management, and sales specialists. They often know of properties that are quietly available so do not hesitate to contact them to discuss your needs and they may very well have what you are looking for in their pocket!
Steve's email is:
stevedre@cox.net
Also visit
www.SantaBarbaraPocketlistings.com
for properties publicly and privately offered.
If you are looking for estate or property management, visit our property management site,
santabarbarapropertymanagement.com/
and find the most comprehensive and professional property management company available in the Santa Barbara CA area.
Cottage - Traditional Design