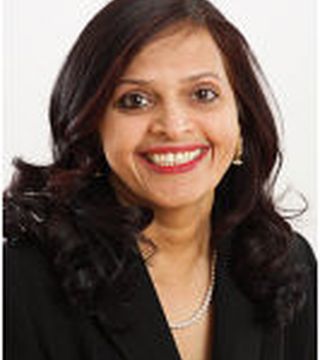 First of all,thanks a lot for your interest in getting to know about me..
I am a full time Licensed Real Estate Broker by profession and super passionate about my job,with outstanding enthusiam and high energy.I am solution focused & respected by the Brokerage community. I am having management background with an emphasis on excellent customer service.I am very initutive and having best negotiating skills. I genuinely enjoy what I do and it makes a tremendous difference to my clients.
The success I had with helping my clients achieve their dreams has made real estate a very fulfilling career," "I listen closely to my buyers and sellers and negotiate beneficial solutions for everyone involved. I realize a home is more than just a house; it is a reflection of my clients' needs, dreams and lifestyles, where memories are created that last a lifetime.
By applying my diverse educational backgrounds including Masters Degree in Economics, personal integrity and vast experience with multiple aspects of the industry has made me to deliver comprehensive and thorough representation for my clients with consistent focus on providing personal service and commitment to professional excellence.I also earned several real estate designations such as, CDPE,TRC., HAFA.,I am also certified in interpersonal communication, intercultural communication,business communication,speeach and Debate & also Business Law,
"The level of representation to my client, has established a benchmark of excellence in the real estate community," I exemplifies the essence of professionalism and commitment to sales/listing and also support both my clients and colleagues.
I specialize in investment properties. I possess hands-on experience with investment properties which enables me to bring my own personal experience into every transaction. I can help my clients understand why one property is a great investment and another is not. I am able to assist my clients with the unique aspects of an investment property transaction while helping them become familiar with managing the property after the purchase.

Eager to guide in in your process of buying/selling/relocating /renting . Call me for all your real estate needs..
Suma Sridhar hasn't created any Boards yet.