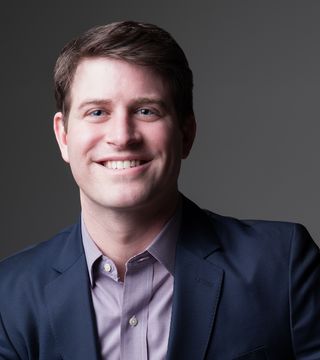 Greetings! We're excited about the opportunity to work with you.
My wife Betsy and I have worked as a team for 6 years and currently lead the Swisher Corbett Group within Encore Sotheby's International Realty. People choose to work with us because of our character and market expertise, coupled with a friendly and approachable manner that assures a positive and pleasant experience for you.
I grew up in Indianapolis, where I started my real estate career while I was in college. However, Betsy and I really began our own real estate business in Boston, MA, which is one of the most competitive markets in the country. In our first 18 months, we grew our business to #6 in our market and sold over $10M. As the highest producing agents in our Coldwell Banker office, we became the fastest growing team in Boston over 3 years and were named among Banker and Tradesman's New Business Leaders Under 30.
After several years with a large, international realty company, we decided to join a start-up, boutique firm and test our hand at growing a new brand, which eventually developed into Better Homes Realty. Driven by an unprecedented Web presence and a focus on applying new technology to the industry, our new firm quickly became one of the top agencies in the city. It was a challenging transition and we were forced to learn how to differentiated ourselves from agents in other larger, more recognizable offices through smarter marketing strategies, unyielding work ethic, and superior client service. What we learned through these experiences has enabled us to be valuable agents for you.
More important than what we have done in the past are the things that motivate us today. We genuinely care about our clients, many of who have become close friends, and therefore, we work tirelessly to exceed their expectations. We understand buying or selling a home is one of the most important and personal decisions a person will ever make and as our client you are investing both emotional and financial capital during the process. We honor our responsibility with a serious commitment to provide competence, guidance and caring expertise that our clients deserve.

We look forward to working with you and help make the home buying/selling process a positive, enjoyable experience. Thank you for the opportunity!

Sincerely,
Tommy Corbett
... see more
Tommy Corbett hasn't created any Boards yet.