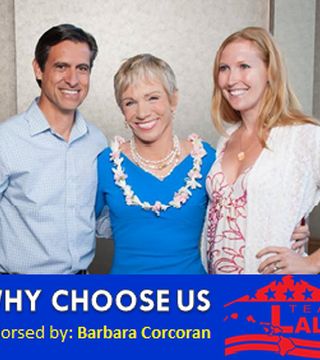 "Guaranteed Home Sale
The Program That Guarantees You Results
We are willing to place ourselves accountable for the promises we make, so if we fail to sell your home at a price acceptable to you we will buy it for cash!*
See this link
http://www.guaranteedsale.com
or call (808) 799-9596 to immediately find out what your home may be worth in today's real estate market . . .we also offer an easy exit listing agreement!
Find Your Dream Home!
Whether you are looking for your first home, your last, or something in between, these buyer resources will help you along your way!
Search like an agent
http://www.besthawaiirealestatesearch.com
which keeps you up to date on the newest listings in your desired area and price range. It has never been easier to keep an eye on the market!
We Love Short Sales
Your #1 Hawaii Short Sale Resource!
If you find yourself in a position where you owe more than your home is worth and you need to sell, a short sale may be your best option. But don't get taken for a long, stressful ride by a self proclaimed 'expert' .We Have Saved Over 350 Hawaii Families From Foreclosure Through Successful Short Sale Closings And Loan Modification!
www.weloveshortsales.net
Why Choose Us?
Simple as; TALENT,TEAMWORK,RESULTS! The average agent will close 5 homes in a year. We close on average of 10-15 homes per month and in 2012 we helped 136 families buy or sell a home. We have an excellent Marketing Strategy to boast. Our marketing budget is over 15,000 per month.
You can also interview us on our weekly radio show on 830 AM KHVH in Honolulu and 93FM KAOI in MAUI - (
www.TeamLallyRealEstateShow.com
). We offer a Guaranteed Sale program and an Easy Exit 1 day listing agreement. www.GuaranteedSoldHi.com.We have 4 full time buyers agents that often have buyers for listings in your neighborhood. We have a proven record of success - Our Team Leader Adrienne Lally has been in the top 20 realtors in the state of Hawaii for the last 4 years in a row.Your average agent closes 5 homes a year, at Team Lally we close that in the first 2 weeks of the month and have consistently been doing this over the last 5 years with 12 team members devoted to getting the job done.
At Team Lally—Keller Williams Honolulu, we value our clients and contacts far more than we value any one sale. Because we are invested in the strength and integrity of our actions, and in this market, in more ways than one. Without question, the establishment of long-term relationships with our clients has proven to be much more lucrative than closing a deal. Whether past or present clients, we still keep the relationship going!
BARBARA CORCORAN RECOMMENDS TEAM LALLY
Why Sellers Love Team Lally!
TEAM LALLY for BUYERS