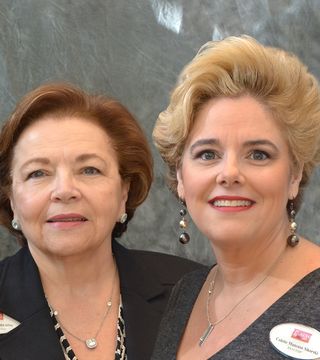 Colette (Mancuso) Sikorski
Buyer's Agent, Listing Agent, Relocation, Williamsville, NY
Marie has been selling Real Estate since 1977. She started as a Full Time Realtor and never looked back! Marie spent many years in the ownership and management of her own Real Estate company. Hundreds of families in the Western New York area have found their dream home, or sold their properties with Marie's assistance and guidence.
On a personal note, she was very active in the Williamsville school district when her children were
students. She is avid painter and gardner. She has been married to Leonard since 1966. She is Past President of Amherst Garden Club and sat on the board of the New York State Federated Garden Clubs, District 8, and chaired many committees. Marie has studied art and is a current member of Niagara Frontier Water Color Society.


Marie's years of experience and knowledge are unbeatable. I knew when I was ready to buy with her guidance. - D.B., Tonawanda, NY


All About Colette...


Colette is born and raised in Williamsville NY, and currently resides with her husband and son in the Deerhurst Park area.

She has been in the Real Estate business since 1989. Colette joined her family's business and sold Real Estate for 10 years, before becoming Marketing and Advertising Rep and later a Mortgage Loan Officer. After her company downsized, She took the opportunity to be a stay at home mom. Once her son entered school, she rejoined her family in the Real Estate business.


Colette and her husband Jeff are avid gardener and block club presidents of their street. We belong to St. Christopher Church on the Blvd. She is past Vice President of the Amherst Garden Club and Cooresponding Secretary of the New York State Federated Garden Clubs, District 8. She and her husband are currently holding a position on the board of the Home School Association at St. Christopher School


"Colette is very detail oriented and thorough in her endeavors…Her warm and welcoming personality immediately gains your trust and confidence…she is a joy to work with. She makes you feel like your best friend is in your corner fighting for your best interest…" Allison and Kurt G. Amherst, NY


About Marie and Colette as a team...

Marie is a Licensed Associate Broker and Colette is a Licensed Real Estate Agent. They are both ASP,Accredited Staging Professionals

and IAHSP, International Associaton of Home Staging Professionals. Members of National Assoication of Realtor,and Buffalo Niagara Association of Realtors.

Let their take a stressful process and make it seamless. WHY would you work with anyone else! 716-480-6004
... see more
Colette (Mancuso) Sikorski hasn't created any Boards yet.