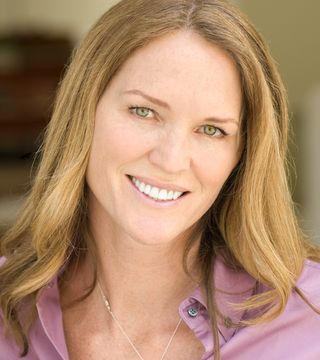 Tiffany Anderson Rochelle
Tiffany Anderson Rochelle has been selling real estate full time since 1998. Unlike most real estate agents, Tiffany has furthered her studies and become a Real Estate Broker. She is a graduate of U.C. Berkeley.

Tiffany is an extremely experienced agent & can handle any situation with ease & grace. She has sold over 300 properties. She is quick on her feet & is always there to listen and create a safe environment for feedback & suggestions.

She understands that the sale of your home may very well be the biggest financial transaction you have ever taken part in. Her tough negotiating skills allow you to get the absolute most for your property under any circumstances.

Before becoming a Realtor, Tiffany played Professional Beach Volleyball and was one of the top 10 players in the country. During her college years, Tiffany was selected to the Pac-10 conference All Decade Team. She was also an Academic All American while at U.C. Berkeley. She is competitive & driven.

Tiffany has always appreciated the beach areas having grown up in Santa Monica, Venice & Malibu. She currently lives in Venice with her husband & two children. She is an avid real estate investor and owns several income properties. She and her husband also own several restaurants including Pitfire Pizza and Superba Snack Bar in Venice.

Tiffany's top priority is to take care of her client's needs, whatever they may be. She is open, approachable and encourages feedback from her clients. Tiffany is known for her absolute integrity, sincerity and attention to every detail.
Tiffany Anderson Rochelle hasn't created any Boards yet.