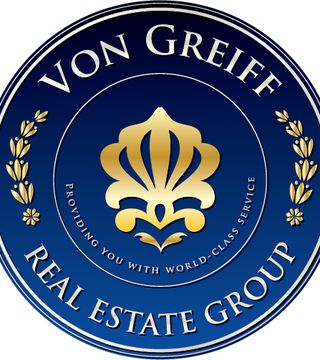 Georg and Luz Maria von Greiff
Founders / Owners
813.842.2119
George@vongreiff.com

After a corporate relocation to Tampa from New York in 2001, Georg and Luz Maria fell in love with the Tampa Bay Area and decided that this was a perfect place to raise their two sons. When CitiGroup wanted him to move to a different city, Georg left the corporate world to provide his family with long desired stability and started his real estate career. He quickly became the top performing agent in his office and started assembling a team of professionals to provide clients with "World Class Service". Previous to real estate, Georg spent over 16 years in the corporate world working in several countries as Business Unit Manager, Marketing Head and Customer Service Director for Fortune 100 companies (CitiGroup, Disney, Boston Consulting Group). He has lived and worked in Europe, the US and several Latin American countries. Georg has a BS in Actuarial Science and a MBA from Northwestern University's J. L. Kellogg Graduate School of Management (Majors in Marketing, Strategy and International Business) - He graduated in the top 10% of his class (Beta Gamma Sigma). Georg is also fluent in English, Spanish, German and Portuguese.

Luz Maria is in charge of Marketing, Advertising and Promotion for the VON GREIFF GROUP. She designs and coordinates all the ads that appear on several media both on and offline, direct marketing campaigns and sponsorships to give back to the community that has made our progress possible. Previously, Luz Maria worked in Finance and Marketing for several corporations both in Latin America and in the US. Luz Maria has a BS in Accounting and obtained her MBA from Pace University in New York. She is fluent in Spanish and English.
VON GREIFF GROUP hasn't created any Boards yet.