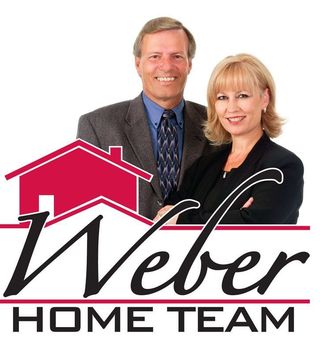 Buyer's Agent, Listing Agent, Oklahoma City, OK
The Weber Home Team are Oklahoma City area Realtors® and real estate specialists providing professional services to home buyers & sellers in Oklahoma. We have the expertise and resources to help you obtain your goals, whether it is buying, selling or investing in Oklahoma real estate. We have also provided this website as a convenient tool for you to use to search for homes, access buying/selling resources, financing information and learn about the communities.
The Weber Home Team specializes in real estate in the areas of Oklahoma City, Moore, Edmond, Mustang, Norman, Midwest City, Yukon, New Castle, Oklahoma County and Cleveland County.


The Weber Home Team encourages potential home buyers to use property search tools available on their website to research Oklahoma City properties before ever making a serious decision. Potentials home buyers can sort homes by the community they feel most comfortable in, the price of the homes, the location of the home, number of garages and acreage, and all other features involved in the home selection process. Looking through all the options with Oklahoma City OK homes is very important since a home is the place people spend a majority of their time.

The Weber Home Team also provides articles on buying and selling advice for home buyers and sellers. Buying a home is one of the most significant investments a person will make in his or her lifetime. The home is the place a family is raised, and many assets go into purchasing and owning a house. The Weber Home Team helps prepare potential home buyers for every aspect of choosing one of the Oklahoma City Homes for sale. They help make the process less overwhelming for buyers with their knowledge of the business and market. They provide buyers with information necessary to make an informed decision when purchasing Oklahoma City Homes. Real Estate in Oklahoma City supplies so many options, and the Weber Home Team will help buyers and sellers decide what is best for them.
Dan & Janet Weber hasn't created any Boards yet.