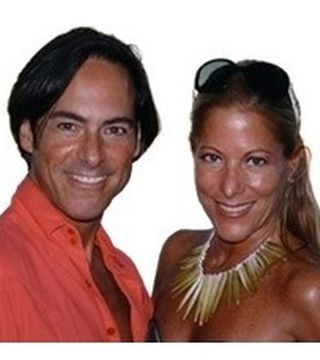 Josette Wys + Andy Katz are known in the industry as The WiseCat! We like high value and highly marketable properties; and enjoy working with smart Sellers, Buyers and Investors who understand what it takes to make deals work! If you truly want to understand what's happening in the Miami real estate market, visit us at
WiseCatREALTORS.com
or call 305-523-9323


When asked why our Clients chose to work exclusively with The WiseCat, they helped us create " The Top 10 Reasons Why We're Not Business As Usual!"

With so many Buyers wanting to work with The WiseCat, Sellers took notice and realized the status quo just wont do! Here are the Top 10 reasons why more Sellers are switching and hiring The WiseCat to sell their luxury homes and condos.

How's the market? The Luxury market remains very strong. Single Family House sales outpaced oceanfront condos, pre-construction condo sales are still the best deal in town. Finding a multi family with a high cap rate is hard to do, and everyone who has not bought Miami real estate, is trying to get in the game!

2015 is a very important year for The WiseCat because we're celebrating our 7th year in a row as Zillow's "5-Star Premier Agent" for Greater Miami & The Beaches. We believe its because we're one of the most responsive, professional, and consultative Agents out there; but if you ask our clients, they'll probably say its because of our innovative "Remote Buyer Agent Service" offered to international and out-of-state Buyers / Investors looking to purchase a 2nd home, relocate to Miami, or build a portfolio of investment properties with legs for growth.

According to our international Buyers and Investors from Venezuela, Columbia, Argentina, Brasil, Italy, France, Sweden, Iceland, Hong Kong, Beijing, Singapore (and LA + NYC of course) the "smart money" is focused on New Condos in Pre-Construction.. The WiseCat is one of the few Licensed Realtors offering "Level-One Developer Discounted Condos" for all 370+ new condos breaking ground… Ask The WiseCat today how you can increase your ROI by purchasing a condo in pre-construction with a Developer Discount. Call 305-523-9323

Josette + Andy's philosophy can be summed up by this single client testimonial: The WiseCat has that NYC business mentality and work ethic going 24/7 @ 500mph while everyone else is mañana, mañana, mañana!"

Get Wise! Get WiseCat!! WiseCat Realtors Call 305-523-9323 today!
... see more
WiseCat Realtors hasn't created any Boards yet.