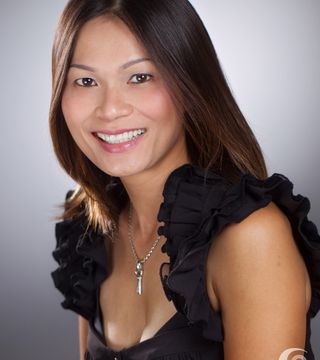 Looking to buy or sell property in the Silicon Valley?
You've come to the right place. I offer a unique blend of high-tech and high touch to all my clients which means I have the technology tools that always keep me connected...to YOU and YOUR NEEDS.
It also means that you can count on me to be relentless in my pursuit of market knowledge and advertising venues so that you and I are at the center of real estate information relevant to your objectives. Count on me.
I have been a full-time real estate advisor for the past 10 years and have handled dozens of transactions during that time frame on both the buy-side and the sell-side and in all types of real estate cycles. I'm a seasoned, experienced real estate professional who is equally at home handling short-sales, bank-owned properties, luxury real estate, investment properties, you name it.
I have the educational background and professional experience that will ensure that when work with Ann Thai, you can be confident that you are working with the best and the brightest in the industry and you will get RESULTS.
Please call me directly toll-free, (888) 737-6603 or text me at 408-561-7539 for a no-obligation consultation and discussion of your real estate objectives and how we can work together efficiently and effectively to achieve them.
I'm looking forward to your call!
Ann Thai
Bio appears below:
A bit about Ann:
She has over 10 years in Sales/Marketing and Business Management, with a Bachelor of Science Degree from San Jose State University. She held management positions at various hi-tech firms such as Microsoft Corp.& Senvid, Inc,-Western Digital, Corp.
Also, Ann was in charge of the Education Committee for two consecutive years at the Santa Clara County Association of Realtors, which made up of over 10,000 members. She believes that Knowledge is Power, that's why she's always kept up-to-date knowledge of disclosure laws and the ability to negotiate the best deal for her clients. She believes that her job is more than just matching buyers to homes. Ann's responsibility is to put her client's best interest above all others, and represents them throughout the entire transaction.
Ann is proud to be the youngest ever to serve as Director of the Board for the California Association of Realtors made up of over 300,000 members.
Leadership:
Board of Directors of the California Association of Realtors, since 2005 to present
Board of Directors of the Santa Clara Assn. of Realtors, 2009
2010 Federal Issues & Housing Committee of California Assn. of Realtors,
2010 Chairperson for the International Real Estate of California Association of Realtors,
2008 Mediator, Pepperdine University School of Law, CA Assoc. of Realtors,
2005 Member, Grievance Committee of Santa Clara Assoc. of Realtors,
2006,2007 Member, Taxation Committee of the California Association of Realtors,
2007 Education & Business Technology Chairperson for the Santa Clara Assoc. of Realtors, 2004 & 2005
... see more