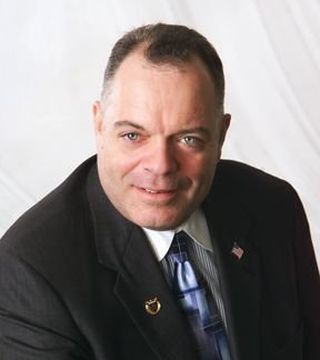 Buyer's Agent, Listing Agent, Foreclosure, Short-Sale, Lynn, MA
Objective
Educating and assisting people with the decision making process related to the Real Estate affecting their lives.
Experience
2011 to present C-21 Hughes
2005-2007 Prudential Cordano Realty
2000-2005 Coldwell Banker
1997-2000 Hunneman Company
1995-1996 The Realty Shop
1989-1995 Century-21 Advance Realty
Certification
1992 – Broker licensed to date
1994 –
Notary Public
1997 – Certified Diversified Cash Flow Specialist- Open University
Education 1997 – B.S. Business Management- University of Massachusetts
1973 – Honor Roll- Malden Catholic High School
Memberships
Member of the National Association of Realtors
Member of the Massachusetts Association of Realtors
Member of the Greater Boston Real Estate Board
Former Vice President, Council of G and H
Member of the National Association of Entrepreneurs
American Cash Flow Association
Member of the Association of Financial & Debt Instrument Professional
Community Involvement
Former Board Member - Lynn Shelter Association
Public Access TV3 (Comcast Volunteer)
City Counselors-July 4th Block Party past 10 years
Salute to Youth Parade-Public Speaker to Groups on Real Estate
Softball Coach "SWOT" League Saugus
Continuing Education 1991-Effective Financing 1997-Everybody Wins
1991-2 1 Training 1998-Rental Seminar
1992-VIP Associate Course 1998-Real Estate Lending
1992-VIP Specialist 1998-Buyer''s Agency
1992-Introduction to Real Estate Investing 1998-Pro-Active Listener
1992-Quality Service Pledge 1998-Pro-Active Listener
1993-Gold Star Experienced Agent Program 1999-Working by Referral
1994-ResidentialSpecialist 2000-06-Core Requirements
1996-Secrets of Negotiating 2006-Commercial Brokerage

Awards 1992-Million Dollar Club 2002-Broker of Month Jan-Apr
1993, "94" "01" "02" "03" "04" "05" 2002-Diamond Society
Multi-Million Dollar Club 2003-Broker of Month Jan-Apr
1994-Pace Setter Awards-4th Quarter 2004-February, April and July
2000-Broker of the Month for Aug-Nov 2005-MVP Prudential Cordano
2001-International Presidents Club 2006-Broker of Month Apr-May
2001-Listing Achievement Award 2007-Broker of Month Jan, Feb
2001-Office Award Most Transactions
2011 Century 21 Hughes

... see more
Bill Doyle hasn't created any Boards yet.