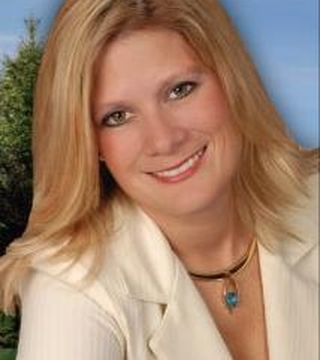 My specialty is taking the time to really know your needs. I pride myself in putting my client's needs first. Many times I have been told that in this industry you need to offer something different. I believe that I do. I provide an honest hardworking approach that puts my client in a position where their needs are the most important priority. My business is based on service, experience, resources, and a driven pride in treating you as I would wish to be treated. I have an extensive knowledge base, a reliable resource network, fantastic negotiation skills, and the compassion to want your experience to be outstanding.
I have a degree from UW Oshkosh in Education and a minor in Sociology. I spent my high school and college summers working at First Northern Savings Bank that is now Bank Mutual. I was learning the "trade" to follow in my father's footsteps. Next, I owned and operated the Sand Bay Beach Resort and Suites in beautiful Door County while also teaching school in Sturgeon Bay. As the previous resort was being transformed into today's all suite facility, I made the difficult decision to leave my career as a teacher and operate the now year round facility full-time. It was during this timeframe that I was also honored to sit on both the Door County Chamber of Commerce Board and Marketing Committee and the Sturgeon Bay Area's counterpart and have a voice in the directions we took in marketing our outstanding area. After 17 years in Door County, I relocated back to Green Bay where I was raised and most of my family still resides. I spent almost 3 years in the Insurance and Investment field until I moved towards property management and real estate and found my niche here. I have embraced the opportunity to serve my community once again as a board member of Bellin College and The Bay Beach Wildlife Sanctuary. I believe my life experiences have given me the tools and allow me to do a variety of activities that involve my best qualities on a daily basis. My background as an educator helps me to educate my clients and present information in an organized manner, my time in the banking industry gives me an understanding of that important process in purchasing and selling a property or home, my years in the resort business better prepares me for the marketing and construction challenges as well as the overall skills in operating your own business, and finally my experience as a financial planner and insurance representative gives me a knowledge base that anchors the importance of homeownership and property investment in an individual or family's overall financial health. I have had 25 years of valued experiences that have prepared me to be my best for you.
Why Choose Us?
As Buyers you deserve to be excited and enjoy the experience of buying your first, second or tenth home! There are very few things in life that equal the importance of buying a home. There are many lending programs that may be considered to assist you in your experience. That is just one area where I have the best resources possible. As your search continues you should know your options with a custom search and a rapid response to questions regarding properties that may be worthy of your consideration. Once you have found that match it is my time to shine and negotiate you the best possible price and terms and follow your purchase smoothly until you proudly hold the key. My time with you should never end there. I won't forget you and hope you continue to think of me as a resource for any future needs or questions. As your Buyer's Agent, I work for you!
As Sellers you deserve the best marketing and attention to detail. I pride myself on working to capitalize on any opportunities generated to sell your home. Being a seller isn't always as joyful, but it should be as smooth and worry-free as possible.
... see more
The Cindy Loritz Team hasn't created any Boards yet.