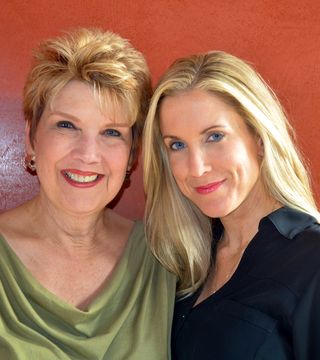 Chris McKeen and Associates is a group of highly organized and competent real estate agents designed with today's real estate market in mind. This highly qualified group brings years of experience to all types of sales. Dealing with major banks, Chris is familiar with the foreclosed home market and the available inventory. Free counseling is available to clients regarding short sales, trades, equity sales, transferring of tax basis, and other issues of relevance to sellers and buyers.
The team is headed by Chris, an experienced broker of 31 years in the industry. Jennifer works directly with Chris as a buyer's agent, bringing patience, skill, honesty and a knowledge of the inventory to each and every buyer. Lindsay is the Listing/Transaction coordinator and handles the logistics and paperwork of each transaction. Extremely skilled in the special field of short sales, Lindsay has negotiated and closed many transactions. Linda brings her past experience from the title and lending industry to both her sellers and buyers. Ali is fluent in Farsi and Turkish, and his international back ground and experience provide great perspective for all of his clients. Yatish also has an international background and experience in the field of law. Carrie, the technical expert in our team is consistently providing updates on the newest of technical advances that pertain to marketing, and the tracking of information
Chris' experience in the business extends from New Home Sales, to Management, to the Residential Resale Market. With a degree in Psychology from the University of Pennsylvania, as well as some design and construction experience, Chris brings an interesting blend of skills to the important job of dealing with Real Properties. Her Managerial experience includes, managing two large Real Estate offices, training Agents, recruiting, problem solving and interfacing with company Legal Departments when necessary. Chris has served as a Director on the Board of Realtors, on the Standards, Bylaws, and Community Relations Committees. She is also a Certified Relocation Specialist and Fine Homes Specialist. Chris career is filled with awards for production and professionalism including Manager of the Year, Top Listing and Top Sales Agent, as well as being Diamond Chairman's Circle, and of course the coveted Legend Award for Prudential. With production that places Chris in the top 1/10th of 1% of Realtors Nationwide, Chris brings integrity, professionalism and experience to each and every client.
All of our team's professional skills are brought to each and every client on an individual basis. Our job is to honestly present the current facts regarding prices and trends in the real estate market. By providing relevant, accurate and specific information our buyers and sellers are better equipped to make good decisions regarding their real estate.
Please visit us at our website at
www.ChrisMcKeen.com
Chris & Jen McKeen hasn't created any Boards yet.