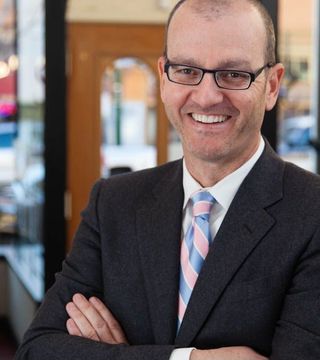 Daniel Stea, Broker/ Attorney
Daniel Stea is Stea Realty Group (SRG)'s founder and managing attorney. Daniel has been one of the top producing East Bay Realtors since 1997 and the only one who is also an experienced real estate attorney who founded his own brokerage. His services are free to Buyers and do not cost Sellers any more than the typical real estate commission. If you need to buy or sell a residential or investment property — or to simply talk about the "pros and cons" of doing so — he is a nice guy and is here to help.
Although he remains a licensed real estate attorney, nowadays he devotes nearly 100% of his time to buying and selling properties on behalf of his clients and managing the growing number of Realtors which his company now employs.
Daniel's relatively modest lifestyle allows Stea Realty Group to pay its Realtors above the industry standard while at the same time donating a large percentage of its profits to local charities.
Personal
Daniel is from a family of six kids born and raised in Seal Beach, California. His mother and father, having been married since 1954, still reside in the family home and continue to be a source of great inspiration to him. Daniel settled in Berkeley after graduating from college and law school at Santa Clara University, the Jesuit University in Silicon Valley.
He is on the Board of Directors of the Berkeley Association of Realtors and the Board of Directors of the Berkeley Chamber of Commerce. He is a recent graduate of Leadership East Bay and a member of the Berkeley Breakfast Club.
Daniel is also the Executive Director of EnvisionUSA.org which is a 503(c)(3) dedicated to educating the public about disadvantaged social groups through social media outreach.
... see more
Daniel Stea, Broker/ Attorney hasn't created any Boards yet.