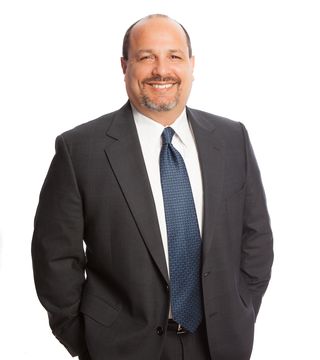 As Broker/Owner of Help-U-Sell Conejo Valley, a Progressive, Full Service Real Estate Agency, David Bartels advocates for homeowners by helping them keep much more of their equity, by offering home sellers all the services they expect from a full fee real estate agent… and probably more, for a low set fee.
In addition, David Bartels is recognized as advocate of homeowners rights and has developed three other consumer oriented real estate companies.
To help homeowners faced with foreclosure, David founded and continues to operate Home Loan Advocates, Inc. (HLA). HLA is a real estate consulting firm that specializes in distressed property solutions and helping homeowners find alternatives to foreclosure. David has developed a reputation for successfully negotiating short sale transactions previously denied by the bank and identifying solutions for complicated transactions. Closing over 200 short sale transactions per year, HLA is a nationally recognized leader in finding distressed property solutions and short sale negotiations.
In his role as President and CEO, David speaks to groups of Real Estate Professionals, Homeowners and Real Estate Investors on subjects related to foreclosure avoidance, short sales and real estate investing.
Prior to that he founded Selling Smarter and US Home Loan Advocates, Inc..
As founder of Selling Smarter, David invented a consumer-friendly, technology assisted, sales process based on education and full disclosure to consumers. This process allowed consumers to make better decisions from clearly understanding all their options. Part of this process was to teach mortgage loan officers to focus on helping the homeowner get the right product versus offering the most profitable product (often the most risky).
As Founder, President, and CEO of US Home Loan Advocates, Inc. (USHLA), David pioneered the "no-upfront fee" loan modification concept during a time when loan modification scams were making national headlines. USHLA became the only loss mitigation company ever endorsed by the National Association of Mortgage Brokers.
... see more