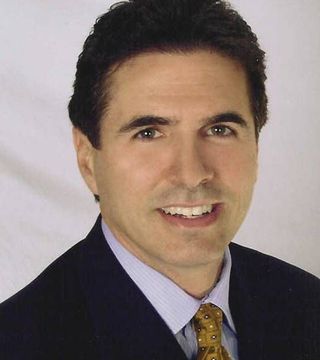 The Team was started in the mid 1990's by Dave Worrie, President and CEO of The Dave Worrie Team, Inc. It was started as an alternative to the traditional 1-person (try to do everything) way of selling real estate. Dave had a vision of how to improve real estate by employing specialist (i.e. Marketing, Technology, Telemarketer, Closing Coordinator, etc.) who could focus on one area of real estate, and do a better job than any single agent trying to do everything themselves.
In the end, our clients are winners as our homes sell faster and for more money than most traditional agents trying to do everything. In fact, our team specializes in selling move-up homes and difficult to sell homes that others have been unsuccessful in selling.
Our Sales Associates are highly trained and specialize in specific area like:
• Luxury Home Sales
• Exclusive Buyer Representation
• Short Sales
• Foreclosures & Investment Property
• Relocation
• Difficult to sell (Previously listed) homes
• Land and acreage
ABOUT DAVE WORRIE
Dave is a native Richmonder born and raised in the local area. He has lived in both Henrico and Chesterfield counties and with over 20 years of selling experience knows the entire Richmond metro area. Prior to Real Estate, Dave graduated from Virginia Tech with a Bachelors Degree in Accounting and worked as an accountant for a fortune 50 company.
Dave is a knowledgeable Real Estate Agent and Investor (owning both Residential Investment & Commercial Real Estate) and enjoys teaching & training new Real Estate investors. With over 1,800 closed real estate sales, he is recognized as a real estate expert and he personally specializes in the area of selling higher-end and previously listed/difficult to sell homes. Dave is described by his clients as being professional, knowledgeable, a problem solver and a master of getting results.
As an individual agent he has been recognized by the Richmond Association of Realtors with their Highest Sales Award as one of the Elite "Top 10 Agents" in the entire Richmond metro area out of all 5,000 licensed agents.
As a Team leader, he has grown his team to also be one of the "Top 10 Teams" in the entire Richmond Metro area for "6 years" in a row, a feat rarely accomplished by any real estate agent or Team in any area!
For over 20 years, Dave has spent much of his time helping buyers and sellers find that perfect dream home. He would love to help you and your family join our Richmond family and make Richmond and the surrounding area your home.
... see more
Dave Worrie hasn't created any Boards yet.