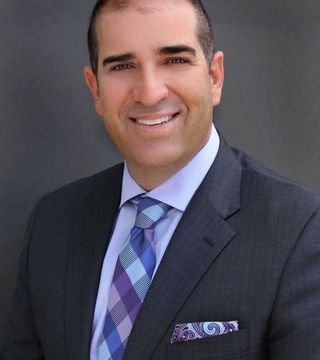 Eric Iantorno is a highly regarded and award-winning real estate expert specializing in luxury homes for sale in Rancho Santa Fe, Del Mar, Solana Beach, Encinitas and Cardiff. Licensed since 1998, Eric has gained recognition as a Top Producer for Pacific Sotheby's International Realty, and has consistently ranked as one of the top realtors along the North County Coast. In 2014 Eric was responsible for the highest home sale in San Diego at $16,000,000, constituting over $5,500/sf. Eric also shattered the previous highest sale in Solana Beach with his sale at $8,750,000.
Born and raised in San Diego, Eric has lived in Rancho Santa Fe, Del Mar, and Encinitas—where he, and much of his extended family, still resides. Eric credits much of his personal success to being a true San Diego native, as he has experienced first-hand the ebbs and flows of the market throughout the last 30+ years. An active member of his local community, Eric is a founding member of the Del Mar Village Circle as well as a board member for Hugs4Kids Charity (a division of KidsKorpUSA, in honor of his late friend, Julien Hug).
When he's not out doing deals or at home with his beautiful wife and children, Eric can often be found on the golf course. Eric's passion for golf landed him at the University of Arizona as a student athlete where he was a member of the #1 ranked Men's Golf Team. Today Eric is a scratch golfer and continues to enjoy the sport as his favorite pastime as well as a business and networking tool.
... see more