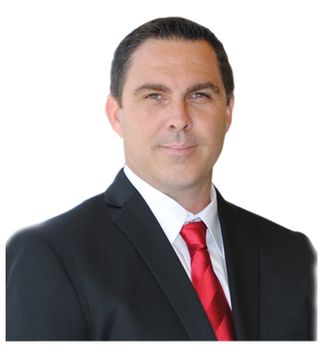 APPROACH
My approach is very simple! I answer my phone, do exactly what I tell you I will do and I treat every transaction as if it were my own! Working with a sense of urgency is a difference maker in this market and fighting for every penny is what I do for every client! I'm passionate about my career and at the end of the day you either get it done or you don't get it done...nothing in between really matters! I am a guy that is
serious about my business and simply gets it done!

I believe that if I truly look out for my clients best interest instead of the best way to get a commission my clients WILL see that and a great, mutually beneficial relationship will be built! My client reaches their goal of finding the perfect home and I earn an honest living that supports my family. I tell my agents that if you take care of your clients...then your clients will take care of you! I do believe in what you put out there does come back on you ten fold. So...my name is very valuable to me! My father always told me if you don't have your name then you don't have anything. Although he has been gone for ten years I still work hard every day to honor our name in everything I do!

BACKGROUND
I am a third generation broker. My grandmother and mother were real estate agents and my father was an investor who bought and sold both residential and commercial properties. My background, education and experience started at a young age. I grew up learning about every aspect of the business. Listing and selling properties, marketing strategies, mortgages, renovations and new construction. I purchased my first home at 19 years old and developed a love for the business that has never left me. I earned my real estate license in 1999, my insurance license in 1999, my real estate brokers license in 2003 and my mortgage brokers license in 2004. I started my career with Century 21 and was ranked the number one agent in Florida in 2001 and 2002. From 2003-2004 I opened Duke Properties and Investments, Inc, Alternative mortgage, Liberty Title and Duke Construction Corp. I built a one stop shop company that could take care of all of my customers needs at a package price that would save them time and money. My life and business experience includes, residential and commercial sales, vacant land sales, investments including equity flips and income properties. Light to total renovation projects, new construction and all types of financing options. This business has always been a part of my life and I have more passion for it today than when I started. I am a good man who takes care of my people and their families. If you need a professional to guide you through any of these processes and help you reach your goals give me a call. We will get it done together!

ADDITIONAL INFORMATION
I am a Florida boy. I've lived in Brevard county all my life and still enjoy the area with my two daughters Morgan and Jordan. My girls are my life and the reason I work so hard. I try to make them proud of me in everything I do! Outside of business most of our time is spent vacationing, shopping or hitting a movie. We live a simple but good life that I wouldn't trade for anything.

Thanks for considering me to help you and your family. If you have any questions please don't hesitate to contact me. I'm as down to earth as they come and I promise you will be happy you did!





... see more
Jack Duke Maggard hasn't created any Boards yet.