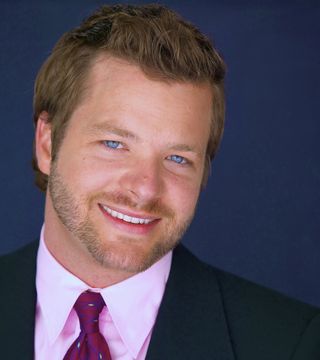 - 96% Closing Ratio
- 12+ yr Veteran in Greater LA, Pasadena, & Palm Springs areas
- Experienced "Listing Agent" and "Buyers Agent"
- More than $50,000,000 in sales and counting
- Residential Sales in: Single family homes, condos, corporate relocation, architectural, income properties, second homes/vacation homes, leases, investment properties, land, and more.
About Me
I am a hard-working native of the Gulf Coast and the son of a shrimper-man and graduated with a Bachelor of Science degree in Entrepreneurship with a Minor in Advertising from the University of Alabama in Tuscaloosa. While there I managed over 400 students in UA's Million Dollar Marching Band and marched the sousaphone. I'm a National Manager of the Year recipient as well as a Who's Who's in Business. Since selling real estate in Los Angeles, I've used my previous experience with Top Fortune 100 Companies, like The Coca-Cola Company for instance, as a catalyst in molding myself into an instinctive negotiator and strong closer of real estate deals across Southern California. With an impressive 96% escrow closing percentage after more than 12 years experience and $50,000,000 of deals, chances are if you are a client of mine your deal has a bright future.
More About Me
I give a firm handshake when we meet and look you in the eyes when we talk. I open the door and let you go first, and mute my phone when we're discussing business. The key part to real estate that many overlook is truly about connecting with others and showing each other respect. I treat you as I would want to be treated. In such, I always strive to bring that extra special something to the table whether it's my intuitiveness and understanding of your needs, my Southern charm, or my keen instincts in negotiating, your happiness means everything. As your listing and buyers agent, my ultimate goal throughout is your complete satisfaction no matter if it's your new dream home, an investment property, a vacation property, or even an old tear-down. I will strive to ensure your happiness not just at the end of the deal, but from the start and all the way through.
Kinds of Real Estate I Sell:
Single family homes, condominiums, income properties, apartment buildings, corporate relocations, short sales, foreclosures, leases, vacation homes, 1031 exchanges, land, and more.
Areas of Expertise:
Los Angeles Greater Metropolitan Area, including but not limited to: West Hollywood, Hollywood Hills, Hollywood, Beverly Hills, Bel Air, Santa Monica, Pacific Palisades, Mid-Wilshire, Beverlywood, Culver City, Los Feliz, Silverlake, Downtown LA, Studio City, Toluca Lake, Sherman Oaks, Van Nuys, The San Fernando Valley, Pasadena, South Pasadena, Altadena, Burbank, Glendale, San Diego, and Palm Springs.
In Closing:
As your personal real estate advisor and certified Realtor, my beliefs are simple:
A sale shouldn't be forced. You should know it in your gut if it's right. The core, for me, to any sale or purchase is listening. A person will tell you what they want, you just have to be present to hear it. Whether it's the physical attribute of a property or an emotional response, I listen to your needs, am patient in representing you, and then help guide you to where you want to be. Ultimately, the numbers will work themselves out, but the decisions are yours. My job is to be connected, be passionate in helping you, and be trusting that our loyalty to each other will create amazing results. I know without a doubt, your dreams are in safe hands. You will too. Let's move them forward.

Contact me today to get started!