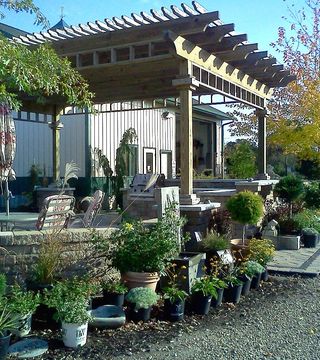 I work for Chalupsky Landscaping & Nursery based just outside of Swisher, IA, in a small town called Shueyville. I have been with them since they opened in 1989 and also manage their Facebook page.
In addition to landscaping, I am a photographer, writer, and digital artist. To see a small sampling of my artwork and photography, you my go here:
http://fineartamerica.com/profiles/julie-swenka.html
===============================================
Chalupsky Landscaping and Nursery Website:
http://www.chalupskylandscaping.com/
Chalupsky Landscaping & Nursery Facebook page:
https://www.facebook.com/pages/Chalupsky-Landscaping-and-Nursery/220183171333154
Chalupsky Landscaping & Nursery, located in Shueyville, IA, first opened it's doors in 1989 and is open to to both the public and contractors. We offer a wide selection of on site, highest quality Perennials & Annuals, Shrubs, Trees & Fruit Trees, Statuary, Birdbaths, Water Fountains, Gardening Accessories, Mulch, Dirt, Sand, Rock, Grass seed, and so much more! We have Bulk Mulch available in 4 different colors, Certified Playground Mulch, River Rock in three different sizes, driveway Rock, plus sand, straw, and dirt. Don't have a truck handy? Ask us to deliver!
We can load up your plants for you to take home and plant yourself or, for your convenience, we can schedule a time to plant them for you. Need suggestions on what to plant, where to plant it and how to care for it once you have it in place? Chlaupsky Landscaping & Nursery is happy to assist you in any way we can, even after your purchase.
Some of the services we offer are landscape design, grading, seeding, retaining walls, patios and patio kits, fire ring kits, lawn mowing, yard maintenance, and much, much more! Call Jim or Joan to schedule an appointment, or stop by the Nursery today! :)
Office, Den, Library, etc 2