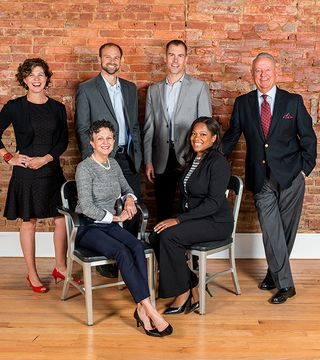 Joel Nelson - Team Leader & Listing Specialist
Joel got his first hands-on experience with real estate as a teenager, working for several years on the maintenance crew of a classic 1912 apartment building in Philadelphia. The job taught him early how to work with experts in every trade, and to keep tenants happy with creative problem-solving. In 1989, Nelson moved to Washington, DC to attend American University, where he
obtained a degree in psychology. That foundation has been invaluable in daily life as an agent and consultant, as he helps people see their own competing objectives aligning with those of another party for mutual success.

For six years, Joel worked for a national company managing group homes for residents with developmental disabilities. Along the way he married, and he and wife Thonya moved to five different cities for work assignments. They returned to Washington in 1998 when Joel accepted a position with a business and technology consulting firm, and fell in love with Capitol Hill, where they now live with their two children. Once back in DC, they immediately began finding, fixing, and selling historic homes, and in 2001 Joel decided to work full time to help others make good purchase and sale decisions as a licensed agent. In 2006, Joel and a group of like-minded agents founded the first Keller Williams (KW) office in DC - the fastest-growing brokerage in the City.

Joel''s varied and hands-on experiences as a counselor, investor, renovator, and marketer have all combined to make him an extraordinary advisor and guide, helping his clients achieve their individual goals in the vibrant neighborhoods of the Nation''s Capital region.

... see more
Joel Nelson Group hasn't created any Boards yet.