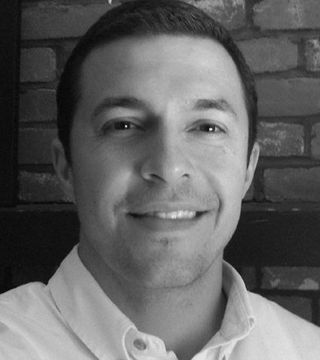 Why choose John Parlatore?
I know what you're thinking: Does he really expect me to read all of this? And the answer is yes, I truly believe that it is of vital importance in considering a Realtor, to know a bit about me and how I do business. .
Believe me, it is rather easy to accumulate important sounding acronyms and designations to adorn one's business card (I've got a few myself) but, when you get
down to the simplest terms, real estate, more than any other professional relationship is based on trust. Selling or buying a home is often the largest financial decision a person makes. In asking for your business, I am asking to be trusted as an expert in my field, trusted to offer sound advice and trusted to protect the interests of my clients throughout the transaction and beyond.
Real estate has changed profoundly over the course of the past 5 – 10 years. Buyers and sellers now have a wealth of information a mouse click away. Recent changes in agency laws and disclosure can leave a buyer or seller open to litigation if not understood. While some of my "seasoned" competition may struggle to adopt these changes, I understand the "new" way of doing business, and I embrace it. An educated buyer or seller makes my job easier, and removes a lot of the old "smoke and mirrors" from the business. Caveat Emptor (buyer beware) is no longer the status quo.
Despite advancements in technology, I believe that real estate in simple terms is about two main components, a seller and a buyer and will always be a "people business" Because of this, I think that I offer a unique combination in my ability to utilize today's technology, my acceptance often ever-evolving industry and my unparalleled negotiating and communication make me the best choice to assist in your real estate endeavor. I thrive to enhance my knowledge of all things real estate related, and utilize any given opportunity to learn something new about my chosen profession.
I thank you for the opportunity to earn your business and I applaud you for reading this entire diatribe… the Italian translation of Parlatore is conversationalist! Please feel free to call me on my cell 978 204-2618 with any questions.

Here are a few testimonials from my Past Clients:



Linn S
Plum Island
One couldn't ask for a more professional real estate agent than John Parlatore. He exhibits all the qualities one could wish for: patience, tact, dilligence, perserverance and... best of all... a genuine understanding of the market. It was my priveledge to have used John's services. In this very worst of financial times, he was not only able to sell my home in record time, but also, to sell it at a price that was fair and reasonable - much to his credit. It is without reservation that I recommend John Parlatore to anyone who is looking for exemplary customer service.

Dick and Pauline H
Amesbury
Dear John,
We were very satisfied with the service that you provided. You were friendly and easy to talk to. You kept constant communication and informed us in a timely manner. The real estate market was really down but you kept your enthusiasm and it rubbed off on us.
I only wish that we had started with you from the beginning.

Nina T
Amesbury
Hi John,
I wanted to thank you for your professional, personable and dedicated manner in selling our home. You answered our questions patiently and kept us informed throughout the process. I will not hesitate to pass on your cards.

Wes and Maggie
Salisbury
John,
Maggie and I would like to thank you for all of your hard work and professionalism. You made, what can be a very hectic process (especially when you have a one and a half year old son) a very effortless and enjoyable process. It was a pleasure doing business with you and Century 21 and if we ever decide to relocate we will call you.
1. We couldn't have been happier with the service. Excellent customer service skills.
2. The communication was excellent. You worked with our busy schedules and took our calls at all times. we greatly appreciated that.
3. Yes all of our concerns were addressed.
4. Yes we felt that the transaction was handled extremely professionally.
5. I will definitely refer you to people in the future.
... see more
John Parlatore hasn't created any Boards yet.