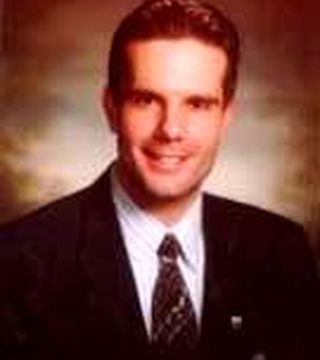 I'm a third-generation realtor, it's a career field that I have always enjoyed. I have resided in the Macomb County area since 1985. At the age of 13, I first managed my parent's investment and rental properties. Between the ages of 15-22, I was managing fast food restaurants. While 18 years old, I had the pleasure of purchasing my own home. In 1988, I made the inevitable transition to attend Real Estate school for the State of
Michigan. It is a career that I have desired since beginning over 25 years ago.
There have been many successes in my career, thus far. I have closed on commercial buildings, business and houses all while owning my own business. Each year for the past 25 years of being an Agent, I have always sold a minimum of couple million dollar's of real estate annually . I have also owned and operated two commercial buildings. I developed one building to an independent digital movie theatre and club that did multimedia presentations. It was equipped with an Internet café and coffeehouse with a stage in the other old theatre building.
I have owned and leased commercial and residential property for 27 years while having the experience of being a landlord for up to 30 tenants at one time, more so, being a business owner with as many as 30 employees for 8 years while selling real estate. With the expertise of holding my Real Estate license, owning commercial buildings and knowledge in the entertainment field,theaters, Internet cafe field, and restaurants, I am quite skilled at mufti-tasking.
I possess negotiating savvies with Arabic, Chinese/Mandarin, French, German, Greek, Indonesian, Japanese, Russian, Thai, Polish, and Spanish clients. I understand their culture. It is an absolute necessity with the negotiation of selling buildings, business and homes.
The MAIN thing that's important is that my clients are aware that I truly care for them. I recognize what they feel like when they buy/sell a home, business, and commercial property because I've been in their position. I just don't talk or teach about it, I have experienced it as well.
I am committed to making your home-buying and selling process an enjoyable and memorable experience.
I believe communication is the key to great service. I welcome the opportunity to demonstrate to you what kind of service all clients deserve from a Realtor. I look forward to assisting you with your real estate needs. Please give me a call if you would like to know what's happening in your neighborhood or area or if there are any questions I can help you with.
Welcome to Keller Williams Realty.
Buying a home is one of the largest purchases most people will make, and as such requires a lot of thought and careful consideration. I understand that you may start your search long before being ready to buy. Please don't presume that you need to wait until you are ready to buy to call me.
I am happy to answer questions and help whichever I can at whatever stage you are in the buying process. You may use my website anytime to search for that dream home or check on the market statistics for your area. Please call me if you have questions, no question is too small or too soon. This is about more than real estate; it is about your life and your dreams.
Different by design
I want you to have a positive experience when selling or purchasing a home and believe this is best accomplished by taking a different approach to real estate, one that is built on win-win deals and positive results.
I aim to exceed your expectations by utilizing the latest technologies, market research and business strategies. I believe communication is key, and that means listening and finding solutions that are tailored to you. Thank you
Over 60 Million dollars Closed within 25 years
It Doesn't cost you more to work with a top real estate agent
But it could cost you thousands if you don't
... see more
John Kurczak hasn't created any Boards yet.