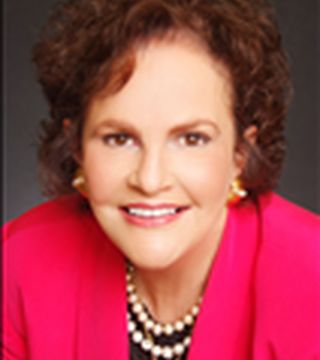 Well. hello there!!! I'm a native of Livingston Parish, particularly the Watson and Denham Springs area and know this entire market like the back of my hand!!!

We have grown, prospered, and still have some growing pains because we are one of the fastest growing areas of the United States. Everything is improving all the time----our public schools are some of the finest in the USA and are rated consistently in the top ten in LA!! People come here for our schools, our family oriented communities, our strong churches, low crime rates, great property values, and our strong and progressive government. The I-10 and I-12 corridor slice through Livingston Parish and have attracted tremendous amounts of industry, entertainment opportunities, fabulous eating places, and a Bass Pro Shop---only to mention one of countless new retail opportunities for all our population!! Because of all this growth, we have been able to keep more of our taxes at home for all of us!! In my almost 14 years as a Realtor, because of the wonderful things that Livingston Parish has to offer, I have not moved in one person or family or business that has not been first class---and most have remained here!! We are constantly teased about being being such a 'country' area---but nobody leaves!!!!
I have a unique background which allows me to help my clients like most other agents are not able to do. As a farm girl raised on a dairy, hog, and catfish farm and a multiple degrees in dairy science, agricultural economics, and home economics, positions on two state university faculties, state government, several law firms as a paralegal, and experience selling many items from controversial educational programs, ladies designer clothes and furs, Mary Kay, and the services of water and sewer maintenance programs to mobile home parks, I have the uncanny ability to determine quickly what a clients wants, needs, and can afford. I do not waste their time, nor mine, and can guide them through the buying and selling process with ease. I have lived in two other states and understand the stress and uncertainty of moving to a new area and the importance of finding someone trustworthy to assist me. It's tough to move. I make it much easier.

I also fully understand working with disabled persons to find the safest homes possible---I learned this by being paralyzed from a broken neck and learned the hard way to accomodate their special needs. After dealing with aging parents and extended illnesses with both of them, I can relocate seniors who need special amenities to make their lives easier and safer.

I am very active in political campaigns and governmental circles which bring me into contact with all the governmental agencies in the parish and know most of those in power on a first name basis--and can get them on the phone if needed. Commercial buyers--you know how very important these connections are for your agent.
My creativity and ability to visualize homes, land, and buildings give me a unique edge and reason why you should call me. I find a way to get things done, I can find properties that are not available to everyone, and most of the time I can find a way for you to finance them. If you want to move to Livingston Parish, why on earth would you not want to call me to to work for you?? If language is a barrier, no problem. I have access to interpretors for countless languages--even Arabic!