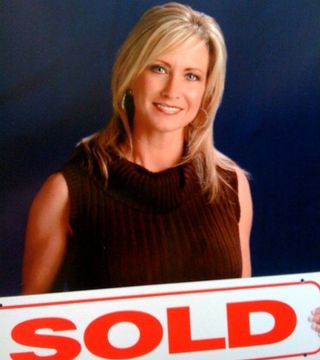 Buyer's Agent, Listing Agent, Relocation, Short-Sale, Denton, TX
I am different from most real estate agents. My plan includes specific strategies to get your home sold. I have a 14-step marketing plan that is proven to sell more homes over the years then my competition, especially homes that didn't sell the first time around.
I include virtual tours and delivering weekly report, outling specific efforts to get your home sold, and most importantly I include direct marketing to qualify buyers.
I
believe in listening to my clients with excellent communication, organizational and interpersonal skills. My 11 years in real estate comes with diligent ,cheerful professionalism in the real estate business and most importantly a team player.

For Buyers- There are many factors to consider when selecting a neighborhood that is right for you. Here are just a few of the many factors you might want to think about. Scout the neighborhood! It is important that you scout the neighborhood in person. I am here to help! I am able to give you many websites that you can go on to see about the area, which includes police, fire and school officials, traffic patterns around the area, parks, churches, recreation centers, shopping, theaters, restaurants, public transportation, schools, and if the neighborhood belongs to a Homeowner's Association.

I appreciate the opportunity to earn your business.

Kimberly Kelly
... see more