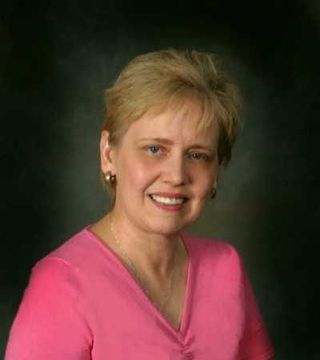 Buyer's Agent, Listing Agent, Relocation, Alexandria, LA
Each office is independently owned & operated.
I am a full-time agent who is committed to working every day to be the best REALTOR I can be. Accordingly, I achieved the Accredited Buyer's Representative (ABR), the Seller Representative Services (SRS) and GRI designations. I am a life-long learner. I don't believe one can ever learn everything and my company, Keller Williams Realty - Cenla Partners, shares that belief. They believe
in having the best-trained agents possible and offer many courses free of charge.

My background is in state government. I retired with 35 years of service. I love to work with people--all kinds of people, with different personalities. If I can help someone find the perfect house at the best possible price or sell a house at the best possible price, I'm happy. The money is good, but it is not my primary motivation.

I develop a good rapport with my clients. I have a good sense of humor, and we generally relate well. At the end of our transaction, I consider my clients to be my friends.

Areas of Expertise
I specialize in residential real estate--both buying and selling, although I also on occasion list and sell tracts of land. I like guiding first-time home buyers through the process, sending them to lenders who have either state or parish bond money, explaining why we need a pre-approval letter and how that helps us shop in the proper price range as well as entice a seller to accept our offer because he/she knows the buyer can buy. I also enjoy working with people who are moving up to a higher price range. I really enjoy showing houses!

Listings are challenging, but they are rewarding as well! A listing in a good location priced correctly will sell quickly. I personally believe it is dishonest to price a listing higher than market value. It won't sell, and then the agent is forced to go back and ask for price reductions. Should it by chance sell, it may not appraise. Then the REALTOR must go back to the seller and explain why he/she priced it above market value knowing it probably would not appraise. I am an avid internet marketer. I'm listed on multiple web sites including this one. Check out my personal web site at http://margarethickman.cl ... hange.com and my blog on Active Rain.

TESTIMONIALS

I send a post-closing survey to my clients. I have received many nice testimonials and permission to share them. Please call or E-mail me to see these.
... see more
Margaret Hickman hasn't created any Boards yet.