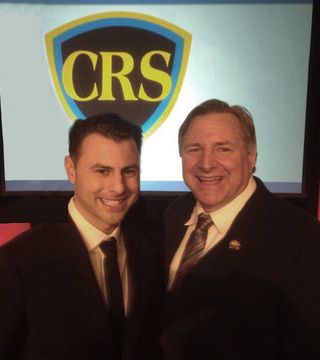 New Video! Simple, step-by-step guide to the home buying process in Rhode Island

Update: Phipps Realty Presents "Our Neighborhood" video series segment #1: Hill & Harbour, East Greenwich, RI

Matt Phipps is a fourth generation real estate practitioner from Providence, Rhode Island. Licensed in Rhode Island and Massachusetts, Matt was recognized as one of REALTOR® Magazine's 30 Under 30 in 2008. He was appointed the chair of NAR's Communications Committee in 2009 and had also served as a member of Research, Equal Opportunity/Cultural Diversity, and Strategic Planning committees. Phipps co-founded the RI YPN group and has been a national YPN member since its inception. After earning a degree in journalism from American University in Washington, D.C., he applied his media knowledge and skills as the creator/producer/host of Providence's ABC6/RI News Channels' "Real Estate Minute," and is the producer/creator of Fox Providence/The Rhode Show's "House Talk." He has been featured or quoted in several local and national publications including The Washington Post, The Real Deal(NYC), USA Today, Real Estate Times, The Providence Journal. Taking lessons from a decade of experience, Phipps has spent the last few years earning his stripes as a local teacher, creating courses for Rhode Island Association of REALTORS®, and serving as a national speaker (Orlando, Las Vegas, New Orleans, Chicago.

UPDATE: The Kent Washington Association of Realtors has named Matt their 2013 Realtor of the Year.



Ron Phipps, ABR, CRS, ePro, GRI, GREEN is a Broker licensed in Rhode Island and Massachusetts. He first became a Realtor in 1978 and has significant experience in Association Leadership. The managing broker for Phipps Realty, Ron works with a talented multi-lingual team. Ron was the 2011 Presidential for the National Association of Realtors. He has been involved all three levels of leadership: Local, State, and National. Ron has served the organization as 2003 Regional Vice-President, 2000 Rhode Island State President, and 1993 State-Wide Multiple Listing Service President. Acknowledgements include 2001 Good Neighbor Honorable Award Recipent; 1996 Omega Tho Rho and the 1995 Rhode Island Realtor of the Year.
... see more