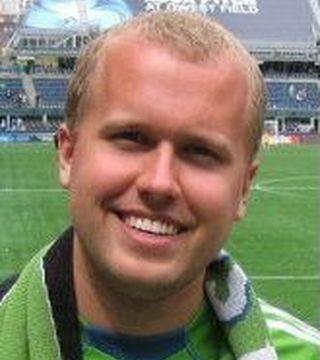 Hi! I'm a Program Manager at Zillow. Before Zillow, I was an intern at my church's youth group for 6-8th graders. That is where I met my wife, Katy.
When I'm not at work, I can usually be found in my season ticket seats at Sounders FC games, at a pub playing trivia, or riding my red scooter. Katy and I still volunteer at the youth group where we met.
If I could spend half of each year in South America, I would. I've been all
over Peru, and can't wait to see the rest.
... see more