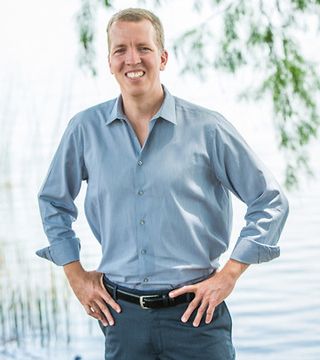 Thanks for checking out my profile. My team and I focus on waterfront properties, older historic neighborhoods, and vacation short term rental properties in the Greater Orlando Metro area. That and most anything else where a client needs our real estate expertise. I've been a full time practitioner of real estate since 2004. Prior to that my educational and work experience background was in engineering, construction, and finance.
Waterfront sales account for about 75% of my business in any given year. I sold more lakefront homes than any other agent in Central Florida this past year and my team and I are consistently one of the top producing real estate practices in Orlando.
While I'm proud of my past accomplishments, I recognize that we are only as good as each individual client experience. Attention to details, market knowledge, and professional, unsurpassed service are characteristics we hope define us. The vast majority of my clients are referrals from previous clients.
I am a 4th or 5th generation Floridian (still trying to straighten that one out). My wife Holly and I met while undergrads at University of Florida (Go Gators!). I have degrees in Chemical Engineering and an MBA with a finance concentration. I love renovating older homes, spending time out on the water or in the woods, and love sharing the charm and nature of "Olde" Florida with clients and friends.
Finally - I am truly, truly blessed to be the proud dad to our two beautiful, fun, intelligent and amazing daughters.
Drop me an
email
or call if I can help. And from my family to yours - we thank you for your interest and look forward to the opportunity to assist. Thanks!
Derenthal Realty Group hasn't created any Boards yet.