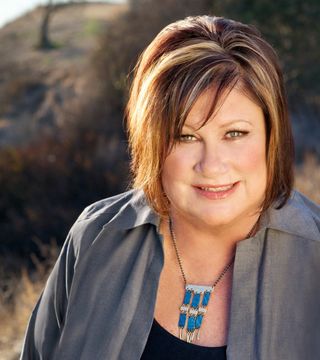 With experience in the real estate markets for all of the South Bay Los Angeles beach communities as well as intimate local area knowledge, I work tirelessly to help buyers and sellers meet their real estate goals. I really listen to my clients, and strive to get to know them and their families; to learn what their goals are and what is most important to them.
When you are buying or selling property in today's real estate
market, it's important to have confidence in your real estate professional. My commitment as your local REALTOR is to provide you with the specialized real estate service you deserve.

I have four specialist certifications; Certified Palos Verdes Specialist, Certified Distressed Property Expert Seniors Real Estate Specialist, and e-pro certification as an internet specialist. The Certified Palos Verdes Specialist assures you that I have the specialized knowledge of the Palos Verdes Peninsula. The Certified Distressed Property Expert designation demonstrates that I have the specialized knowledge to advise homeowners on how best to deal with home loan delinquency issues, foreclosures, and short sales. The Seniors Real Estate Specialist designation indicates that I have extensive knowledge of the specialized needs of our Senior Citizens in helping them meet their financial goals, particularly as they relate to buying homes and other real estate investment. The e-pro certification issued by the National Association of Realtors is specifically designed to provide real estate professionals with the technology tools needed to assist consumers in the purchase or sale of a home. I am a member of both the California Association of Realtors as well as the National Association of Realtors.

I have lived in Palos Verdes Estates for over 24 years, and the South Bay of Los Angeles for over 30 years. I have raised 3 boys , who all attended the public schools of the Palos Verdes School District.

I also have a bachelors degree from California State University-Chico as well as an advanced degree in fashion design from the Fashion Institute of Design&Merchandising.

As a listing agent, my extensive marketing plan gives a homeowner the opportunity to get the maximum value for his/her property. My experience in getting a home or property ready to sell, or "staging", really make a difference in selling properties quickly, and for the best price.

For buyers, I help negotiate the best possible deal and search until I find the perfect property. With 25 years of design and sales experience, I have a keen eye for a property's potential. Nothing satisfies me more than seeing the smiles that come with a successful sale or the purchase of a lifetime.

When you are an informed buyer or seller, you'll make the best decision for the most important purchase or sale in your lifetime. That's why my goal is to keep you informed on trends in the marketplace using the latest statistics in your local area.

As a local area expert with knowledge of the communities, my objective is to work diligently to assist you in meeting your real estate goals. I

If you are considering buying or selling a home or would just like to have additional information about real estate in your area, please don't hesitate to call or e-mail me.
... see more
Maureen Megowan hasn't created any Boards yet.