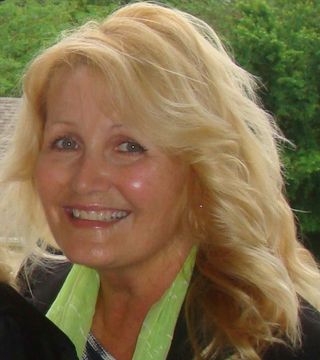 CUSTOMER SERVICE...INTEGRITY...
HONESTY...PROFESSIONALISM...
"We met Molly at an open house where we asked if we could see a neighboring house afterwards. She happily obliged that afternoon and she helped us negotiate a contract with the sellers within 3 days. Throughout the process, it became obvious she was primarily focused on our concerns - helping to find specialized inspections to address those concerns rather than just
trying to smooth over potential issues. We were very happy with her as a buyers agent, and decided to list our house with her as well after checking some very positive references. She made some helpful suggestions about staging and returned within a couple of days with the photographer. She worked with the photographer to present our house in the very best light, resulting in immediate interest and a showing within a week that resulted in a contract on our house we were selling. As a buyers agent, she acted as if she was buying the house for herself and as a sellers agent she acted as if it was her house she was selling. We were very happy with Molly on both the selling and buying transactions. As far as recommending Molly, we did just that to an old neighbor/friend that happened to buy the home where we originally met Molly at the open house. They received almost identical results including selling their home in about a week." A.J.


"My wife and I were initially impressed with Molly Jordan's integrity, approach to pricing, and plan to market our home when we interviewed her to list and sell our luxury property in the Stone Canyon community outside Tulsa, Oklahoma. We interviewed a number of realtors for the job. Molly's professionalism and personality won us over. We felt she was someone we could trust and count on to do a good job.

We weren't disappointed. She sold our house by bringing the buyer, and she handled both sides of the transaction with the utmost integrity. As I had already relocated out-of-state and was back only on weekends, her goal was to sell our house as quickly as possible. She delivered by bringing us an outstanding, full-price offer.

Molly handled both sides of the closing process with honesty and the highest degree of ethical standards. Detail-oriented, she made sure everything went smoothly, which resulted in a very successful closing.

We have worked with many realtors in the past, and Molly is certainly one of the best. She has my highest recommendation, and I am happy to provide more details if you would like additional information." M.E.

... All words that past clients have used to describe me. I am a Professional Business Woman & Real Estate Consultant for both Buyers and Sellers, including luxury homes as well as first time buyers. I have a Masters in Business Administration and have had my own entrepreneurial business.

My passion is helping others, and, when it comes to real estate, I can provide professional expertise whether you're buying or selling. As a real estate consultant, I also bring expertise as a professional interior designer, stager and landscaper. In today's marketplace, these credentials can mean the difference between success and failure when it comes to looking out for your best interests in every facet of the sale or purchase of your home. My goal is to put a "SOLD BY MJ" sign in your yard if I'm selling your house for
you or to find you that perfect next home!

Remember, Just say "MJ" for Homes!
Visit my blog for hints, tips, and advice from a local real estate expert in the Owasso, Jenks, and Tulsa areas.
... see more
Molly Jordan hasn't created any Boards yet.