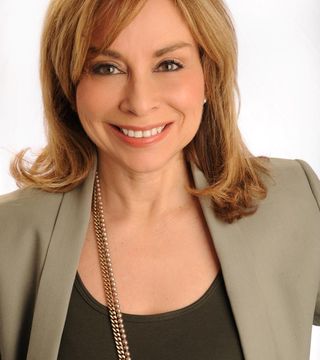 Kathy Fong is a founding owner of Shepard and Fong, Associates—and is an owner at Keller Williams Realty in Arlington, Virginia. Kathy specializes in representing sellers and buyers in the Metro DC real estate marketplace. As a true local expert, Kathy has lived in the Nation's Capital region for over 30 years and has helped her clients reach their goals in the Arlington and Metro DC real estate market for over two decades. She is licensed in the District of Columbia, Virginia, and Maryland, which allows her to provide a great range of housing options as well as in depth market knowledge of the DC area.

Kathy belongs to a variety of professional organizations that provide her with the continued support and knowledge necessary for keeping up with the ever-changing Metro DC real estate market. Her professional memberships include: National Association of Realtors, Northern Virginia Association of Realtors, Greater Capitol Area Association of Realtors, Maryland Association of Realtors, and Virginia Association of Realtors. Kathy is also affiliated with the Mid Shore Association of Realtors, which services the Eastern Shore. From city to sea—Kathy can help you find your vacation or in-town home!
Homebuyers love working with Kathy because she uses her intrinsic knowledge of the neighborhoods that comprise the Metro DC area. This insight allows her to help her clients discover where they truly want to live. Kathy will always guide her clients towards the right home based on price range and lifestyle. From assisting her clients through the process of getting qualified with a top-notch lender, to selecting a professional home inspector, and to carefully tracking each detail in the closing and title work, Kathy ensures a successful real estate transaction at every step of the way.

Buyers aren't the only ones who benefit from Kathy's in-depth understanding of the Metro DC real estate market. Her years of experience and market knowledge are added advantages for clients considering a sale of their existing home. As a strong and successful negotiator and skilled pre-sale staging expert, you can be confident that your most important asset is in the best of hands.

When buying or selling, it's important to choose representation that values your time, listens to your needs, and provides a full range of services. By utilizing the latest technologies, Kathy is able to update buyers and sellers at a moment's notice, giving her clients an edge in the competitive Metro DC real estate market. Above all, Kathy's approach to real estate is rooted in her belief that the best relationships are built on trust. Kathy's connections with her clients extend beyond the transaction, and it's her goal to be your friend in real estate as well as your trusted advisor for life.

Not only is real estate Kathy's career, it's also her passion. When she isn't helping buyers and sellers reach their goals in the Metro DC real estate market, she enjoys interior design, traveling, cooking, the arts, theater, and architecture.
... see more
Kathleen LoGiodice Fong hasn't created any Boards yet.