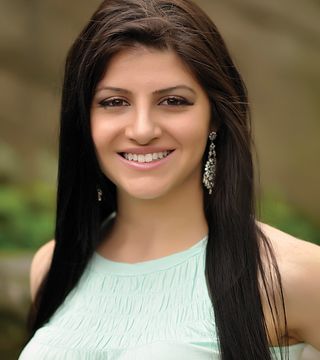 Buyer's Agent, Relocation, New York, NY
As a lifetime New Yorker, Nardeen grew up with an appreciation for diversity, action, and community. She is approachable, responsive and can understand any client''s needs and desires as if they were her very own. Nardeen finds satisfaction in helping her clients reach their goals.
Service is what Nardeen does best. Having had a great rapport with all her past and present clients, she is able to provide the best service and can do
it all while putting the client at ease. Interested in no fee apartments? Ask! Or if you want to find those hidden gem apartments that do require a fee, I am able to access themonce they hit the market.

--
After graduating from NYIT with a degree in Architecture, Nardeen began teaching architecture and engineering to elementary school children all over NYC and NJ. She now works as a licensed real estate professional with OSHA certification.

Nardeen has a strong belief in the ideas taught by Jane Jacobs, that "Cities have the capability of providing something for everybody, only because, and only when, they are created by everybody." Uniqueness and wholeness comes from her theory that a home is an ingredient in a block, which forms a community, builds up a neighborhood and creates a city. With that in mind and her love of buildings and design, she learned hands on carpentry, electrical work, plumbing and painting. She has worked on several small projects and plans on one day becoming a developer.
... see more