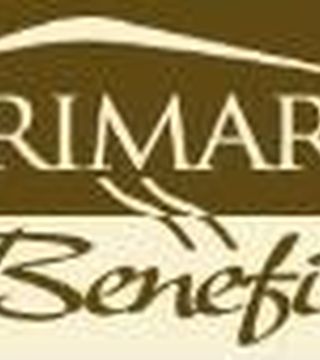 CLICK HERE TO START LOAN APPLICATION
Hello,
Thank you for taking the time to learn about me and my business. I have been in the Mortgage Business for about 10 years. I have worked for big name lenders and continue to work with them so you get a more personal touch, more value and more options. When we work together we consider you part of our family.
At Primary Benefit we are going to give you the best that you deserve for you and your family. I guarantee that we will keep your interest above our own, be responsible and trustworthy.

Good Luck and we wish you the Best,

Carlos Jaramillo
Realtor/ Sr. Loan Officer
Primary Benefit Properties&Lending


"Carlos,
Like always I will recommend you to my friends and colleagues for your friendly and expedited service with the best rates in town."
Steve I.
3/6/2009

Please visit www.pbhomeloans.biz to get started

The current mortgage climate has a lot of people in and out of the industry on edge. We want to assure you that we are here for the long term. Primary Benefit Lending is a well managed and financially sound institution. Yes, many guidelines have tightened, especially for "stated income" type loans. There are still many options available, home prices have become more affordable compared to the last few years, and rates are still very low.

Thank you for your continued support,
Carlos Jaramillo

WWW.PBHOMELOANS.BIZ


We are a Mortgage Broker
A broker knows a lender's specialty because they are constantly searching to match their client to a lender's program. If we don't lend on the program that best suits you, we will draw from a pool of lenders to find the right match for your loan. What's great about a broker is choice. See National Association of Mortgage Brokers, www.namb.org. As a broker we have access to the products of hundreds of lenders to match you, the home buyer, with the lender.. Out of the hundreds of lenders we have access to (national and regional), Primary Benefit Lending will narrow it's search to those lenders who can do a particular program and will most likely accept your application based on your application and documentation.Once the selection of lenders has been narrowed, we will choose which lender to use based on several factors, including: rate, fees, speed of underwriting, and experience with that lender. The broker must have confidence in the lender and know that they will deliver what they promise! The broker will also identify a borrower's special needs such as first time home buyer, investment property buyer, sub prime buyer and the marginal credit buyer.*Note: Make sure you are given options. Have the broker present several programs that meet your needs.

Customer Service
Primary Benefit Lending customer service is 2nd to no one. Our committed Loan Officers will spend 10 minutes or 10 hours with you, depending on your needs. These professionals are backed by a strong Processing Department. Together your hard-working Loan Officer and Processor expedite your loan to make sure you have a great mortgage experience.On Time Settlement
Primary Benefit Lending is committed to closing your loan on time. Your Loan Officer will explain in detail what is needed by you and by what date so that you will reach settlement on time. When we lend on your loan, it is typical for us to have your loan documents to the title company 1 or 2 days before your settlement date.
... see more
Carlos Jaramillo hasn't created any Boards yet.