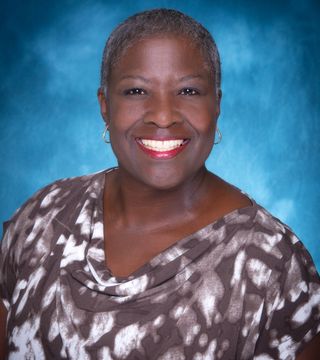 Pamela Tarver is a licensed Sales Associate with the Classic III Clermont, Florida office of Keller Williams Realty, serving West Orange county and Lake County where she lives with her family. She is a member the National Association of Realtors, Realtors Association of Lake & Sumter Counties, and the South Lake chapter of Women's Council of Realtors. Pamela has her GREEN designation and is also in the process of completing the requirements
for CRS and RSHM designations. Prior to becoming a Realtor she owned an operated a large Preschool and Child Care Learning Center in Orlando. Pamela began her professional career with International Business Machines (IBM) in Boca Raton, Florida but relocated to Tampa, San Francisco, Dallas and finally returning to Florida where she currently resides. She has been in the field of marketing and sales for more than twenty-five (25) years. Pamela grew up in Prichard, a small town in Alabama just on the out skirts of Mobile. She completed kindergarten through high school in her home town and immediately thereafter attended college at Alabama A&M University, graduating with a Bachelors of Science in Computer Science and a minor in Mathematics. During her college life, Pamela had the privilege of working with the United States Navy in Newport, Rhode Island and State Farm Insurance in Bloomington, Illinois. She was initiated into Delta Sigma Theta Sorority while in college as well. Pamela is married with two (2) sons. The eldest son serves our country as a proud Cavalry Scout stationed at FT Stewart, GA and the youngest in an entrepreneur in the travel industry. Pamela loves spending her leisure time on the tennis court. She has been playing tennis for more than thirty years. Reading and serving others are also high on her list of things that she loves to do. Pamela's philosophy, "Do right by others and others will do right by you", carries over to all expects of her life. As a business professional, that philosophy continues to pay off, evidenced by her ongoing successful career.
... see more
Pamela Tarver hasn't created any Boards yet.