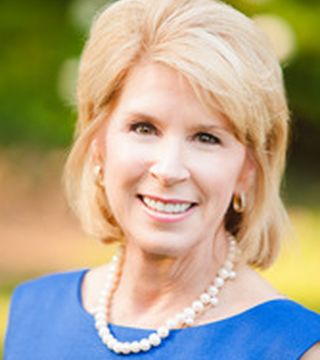 Dawn Kirkland is a fierce competitor, direct and open, passionate and committed, warm, fun-loving and caring. She's been selling real estate in the Birmingham market for 15 years and she and Ken have been in Dave Ramsey's top 4 agents in the United States for the last 5 years. She has a wonderful son, Will, who is married to Kelly. She is "Poppy" to Madison, Tyler, Laci, and Emma Grace of whom she is very proud!
Dawn will quickly tell you that no two days are alike because, she says "Although the process of selling and buying houses may be similar, each client is special and their goals are unique and very personal. I have found that if I stay focused on the best interest of our clients day after day, everything else falls into place. We deal with people and manage their transactions rather than deal with transactions and manage people; that approach sets us apart and makes all the difference to those we serve. I tell my clients up front that my intention is for each person to understand the buying/ selling process thoroughly and it is critical that they feel heard, validated and cared for by each member of our team. We want everyone to have a spectacular experience so that they are raving Starz fans and have both the confidence and the motivation to recommend us to their sphere of influence without reservation!! It's really pretty simple: God calls us to love each other and that's what we try to do."
... see more
Dawn Kirkland hasn't created any Boards yet.