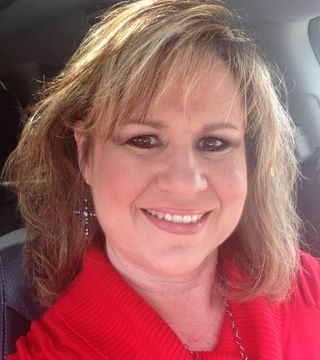 Looking to buy or sell a home? Work with me and I will help you achieve your real estate goals and needs! I can help you qualify to buy a home and if you are selling a home, can get you a buyer who is qualified for a loan.

As a lifetime resident of this area, I know what it is like to live here, and buy or sell a home here. I can give you information on the schools, businesses to frequent, local attractions, and more. Call me now so I can show you why I am the agent to work with in this area!

I have worked with the public all my life and truly enjoy helping people. I am not pretentious; I am just me. I am down to earth, and will always be honest with you; regardless of the circumstances. I rarely ever meet a stranger and enjoy meeting new people.

Real estate is very rewarding in that I love helping families purchase their First Home, there dream home or relocating. I... treat every person that I work with as if I were selling or purchasing a home for myself or my family. I have your best interest at heart. I work very hard and long hours, but to assist someone in purchasing a home, knowing how happy they are is amazing and a true blessing.

As a person with a high degree of morals and character, I believe people are put in our lives for a reason. Whether we never meet again or we are friends for life, I will give you the best treatment possible, be honest with you, and help you achieve your real estate goals and needs.
Top Producing Experience, Integrity, And Results! Call Me Now! Don''''t Wait! I Can Also Help You Qualify To Buy A Home, Or Help The Buyer of Your Home Qualify!

National Association of Realtors Member
Columbus Board of Realtors Member
2014 Remax Executive Club Award
2013 REMAX 100% Club Award
2012 Remax Executive Club Award
Family friendly Realtor

Call me now! Don't wait!
... see more