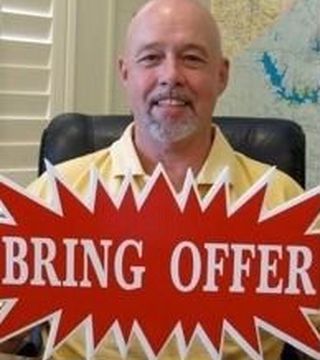 Welcome to Select Property Solutions, LLC. My decision to to create my own company, was by a matter of choice. Where else could I provide my clients with access to a host of services, , all under one roof. More importantly I was able drawn from my military and sales experience will help make the dream of homeownership a reality for families throughout middle Georgia. Our website(s) are a reflection of our belief in customer service and providing an exceptional real estate experience.

Whether you are a first-time buyer or in the process of stepping up to your "dream home," Selection Property Solutions is a great place to begin the process. We have made everything available to you 24/7 and only a click away - including information on properties for sale and access to the brightest and most professional Sales Associates in the real estate business.Almost Home Realty, personnel are the reason clients continue to work with us transaction after transaction. Our combined knowledge and experience can guide you through the real estate process and help you with all of the details before, during and after the sale.

On behalf of my wife and I at Selection Property Solutions, We would like to thank you for choosing us to help you with your real estate needs. If you have any suggestions on how we can create an even better experience, please contact us. We look forward to seeing you in the future on our website and in our office.

Rick Tipton
Your Middle Georgia Realtor
Mailing/Physical Address: 352 manda Dr.
Gray, GA. 31032
Office: (478) 719-4535
Fax: (478) 986-8021
Cell: (478) 719-4535
Email: rltipton@yahoo.com
Blog: www.midgarealtor.blogspot.com
Personal Website: www.midgarealtor.com


Call me for more details: Rick Tipton (478-719-4535)
Rick Tipton hasn't created any Boards yet.