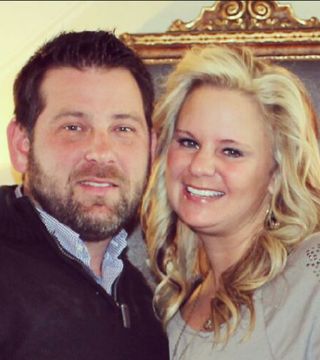 We WORK for YOU and take that seriously! We don't have a daily boss but our clients are who we answer to. We will be there for YOU when you need us. Answering calls, emails, text. Consulting you throughout the process.
All of our clients have mentioned the value we offer in giving them SOUND ADVISE. We analysis the housing market daily and look for trends that could affect our buyers and sellers.
HIRE US if you want EXPERT guidance and confident KNOWLEDGE about residential real estate. If ever you're not happy with our service, fire us! Plan and simple.
About our Family and what makes us passionate about our career:
-First off, we love this profession. It's thrilling to help our clients through all the steps involved with a real estate transaction!
-Secondly, we do this to provided for our large, yet well managed family. We jokingly refer to ourselves as the "Updated Brady Bunch"!! I have 4 children, 6-16yrs and Jamie has 7, 6-19yrs!!
These are 9 powerful reasons to work hard to earn your business! Don't let the # of children full you, we are both work horses and get the job done. They all have there duties and know that mom and dad do their part making a living in Real Estate. Don't kid yourself though, this isn't easy. But worth it! Sort of makes Real Estate easy!
-Scott is a more then full time Realtor helping sellers and buyers navigate the process of selling or buying. We also manage residential and commercial property.
-Jamie "keeps the oil in the machine"! Making sure Scott is on task and helps with all the administrative aspects involved. She's the looks of the operation as well!!
-Honored to have received many awards over the years to signify our commitment to the world of Real Estate.
-Lifetime Multi Million Dollar Club
-Agent of the year for 2009,2010,2011,2012(Keller Williams East)
-Also other awards while we were with previous firm. Crye-Leike Realtors.
-Completed courses, Certified Residential Specilist(CRS), Graduate of the Real Estate
Institue(GRI) and Accredited Buyer Representive(ABR). This specialized training helps
us to help you.
-Professional Career for Scott: 5 years in the USAF and in Real Estate since 1998.
-Professional Career for Jamie: 4 years in telecom sales, Mommy! and now in Real Estate since marrying Scott.
-Licensed in Tennessee and Mississippi.
... see more
Scott Carrier hasn't created any Boards yet.