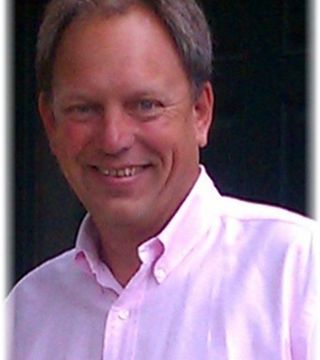 Randy Schulenburg has been selling real estate since 1993, the year he joined the company his dad Gordon Schulenburg founded in 1967. In 2013 Randy took over the day to day ownership and operations of Schulenburg Realty, Inc. and has already doubled the number of agents representing the family name throughout the Fox Valley.
Our company continues to evolve as we strive to be the
#1 source for Buyers and Sellers
while working hard towards living our motto of 'Moving The Fox Valley' with Integrity, Honesty and an exceptional knowledge of our local community.



Our Vision:

Schulenburg Realty, Inc. has one driving ambition; to be the#1 Source for Buyers and Sellers throughout the Fox Valley area.

Our Mission:

We are professionals who exhibit a high level of integrity, are honest, well connected, likeable and teachable.We strive to make our communities a better place by listening to our clients needs and responding with excellence.

We employ the kind of people that the consumer will want to use, while enjoying the buying or selling process, and will want to refer to their friends, family and co-workers.


Additional Testimonials:

Henry Repay, Attorney at Law

"Having worked with Randy Schulenburg many times in real estate closings, in his capacities as a real estate agent, as well as a lender, I have recognized him to be dedicated to the best interests of his customers, honest, and knowledgeable. I have chosen to use his services for my personal transactions and have been entirely satisfied."

Kandy Woodard

"Randy was our realtor for quite some time in our search to find the perfect home for our growing family(we were picky :) ). He was fantastic to work with. He knew what we were looking for and found houses that met our specifications exactly. We developed quite the relationship and so when we decided to relocate, he was the first one we called to list our home. I would definately, and have, recommened Randy to friends for his services as both a realtor and mortgage broker. Randy is honest, has expert knowledge and experience and he cares for his clients as friends."


Brent Strom

"Randy is the best in the business--very easy to approach, accomodating in all respects. We were blessed to have his guidance. And, he has quite the eye for good housing."


Kent Allen

"You will not find a more qualified, personable and knowledgable Mortgage/Real Estate professional on the planet. Randy always goes beyond what is expected to ensure that his clients are not only satisfied with what is offered, but also have an enoyable experience throughout the process. His extremely personable touch and his high level of integrity in his business practice and personal life are the marks all professionals should strive to emulate."


Paul Yuhas

"Randy serves his customer with a personable and high integrity touch as if each one is his next door neighbor to provide not only mortgages, but other related real estate information."


Doug Banbury

"I have known Randy for nearly 10 years. Randy wasn't only interested in getting my business - but making sure the plan / product was in my best interest. I like doing business with Randy because I know that I am in good hands with someone with integrity. I would recommend Randy to anyone who doesn't want to second guess who they are working with."


Ron Seyk, Owner, BTR Controls

"I have had the pleasure of getting to know Randy as a member of his virtual Board of Directors. He is the most caring, thoughtful, detailed, ethical and considerate person I have ever been associated with. If you are looking for that exceptional individual to truly care for Your Best Interest, whether personally or in business, then Randy is your choice. He is a well grounded family man of high moral character ready to serve your needs. These are just hollow words unless you personally experience his radically affirmative approach to relationships."


Bruce Strom, Executive Director, Gospel Justice Initiative, and Founder, Administer Justice

"Randy listened to what our needs were and helped taylor a solution that best fit our needs while saving us money. He is genuinely concerned about his clients and wants to match the best solution to their situation."
... see more