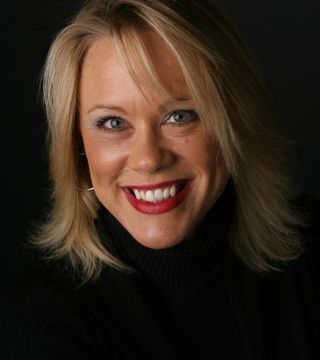 I am so happy to make your acquaintance. Please allow me a few moments to introduce myself.
Hmm...how does one begin to extol ones virtues? I know, I will start with what makes me most virtuous, my family. This is my true support group and by that I mean they truly support me, keeping me both grounded and reaching for the stars. My family consists of my loving husband Pete and the two we still have at home
15 year old Jacob and 18 year old Joshua (these area the two that keep me reaching for the stars).

Now that we've talked abouty my passion let's talk about what I love and that's Real Estate. I feel blessed for the enrichment and fullfillment that my career has given me. Whether it is finding a young couple their first home or the smile on the seller's face when we leave the closing table, they reward is a lift in spirit that after 10 years in the business has left me literally joyful about what I do. I take this serious too. I have my Broker's License, Accredited Buyer Representative (ABR Designation), Graduate of Realtor Institute (GRI Designation), Member of the Wiregrass Board of Realtors (Served as Secretary for 2011, Currently serving as Treasurer), Member of the Dothan Board of Realtors, Member of National Board of Realtors, and Member of the Alabamam Association of Realtors. I have received several Awards among which are: Coldwell Banker Humanitarian Award, Coldwell Banker International Sterling Society 2009, Coldwell Banker International Diamond Society 2010 & 2011 and the Wiregrass Board of Realtors Bob Meeks Award.

I learned early that to be a successful Real Estate Agent one had to be involved in the Community to ensure the Community was able to provide success, I am an active member of The Enterprise Lions Club, Habitat for Humanity, Member of The Chamber of Commerce (Serving on The Christmas Parade Committee), Annual Children's Festival in the Park and Active in Local Food Drives.

In short I'm a no holds barred, serve my client; get the job done Real Estate Agent! I know and love the Wiregrass and surrounding area and would be honored to have the opportunity to put my experience to work for you.





... see more
Stephanie Boykin hasn't created any Boards yet.