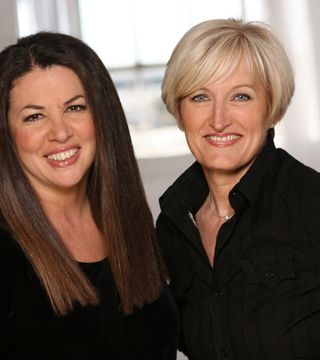 Rose Ware and Terry Canfield
Proven Results
Ranked among the top 1% of listing and selling agents in Los Angeles, Rose and Terry have sold $1 billion+ in properties. Nineteen years ago they joined forces, leveraging their combined strengths and connections in the Hollywood Hills/Los Feliz market.
Seasoned networkers, superb marketers and skilled negotiators, both agents are Luxury Properties Specialists – a designation held by only 200 of the company's 3,000 professionals. Both hold the prestigious Chairman's Circle Diamond Award, placing them in the top ½ of 1% of Berkshire Hathaway HomeServices sales associates nationwide. In fact, they've earned this honor so many times that they have attained the company's distinguished Legend status.
People don't just buy a home, they buy a community – and that makes Rose and Terry even more valuable to their clients. Rose has lived in Beachwood Canyon for more than 20 years. Terry raised her sons in Lake Hollywood Estates. Both have long been deeply involved in their communities, and have the insights and connections their buyers and sellers need.
Rose and Terry chose Berkshire Hathaway HomeServices California Properties as their base because they liked the personal and supportive culture, the access to powerful resources like effective marketing strategies, a dedicated legal division, and the strength of Berkshire Hathaway.
As one of the top brokerages in the nation, and as the number 1 real estate "brand equity" – according to the 2014 Harris Poll EquiTrend® – Berkshire Hathaway HomeServices is proud to have in it ranks Rose and Terry's 28 years of real estate business expertise, and continue to support their ever-growing success.
Affiliations:
Members of the National Association of Realtors

Members of the California Association of Realtors

Members of the Combined Beverly Hills and Los Angeles Westside Board of Realtors

Members of the San Fernando Regional Board of Realtors

Luxury & Architectural Property Specialists

Chairman's Circle Award recipients Berkshire Hathaway HomeServices California Properties - Top 1% Nationwide

... see more
Rose Ware and Terry Canfield hasn't created any Boards yet.