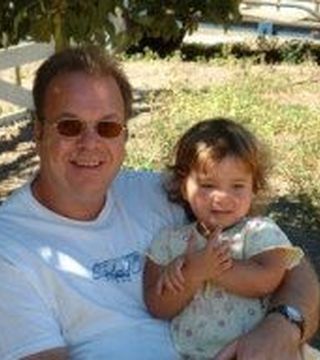 A Little about UsUwe Heine is a LEED AP, Certified Green Building Professional and Certified GreenPoint Rater with Build It Green, as well as a Certified Trainer with California Building Performance Contrators Association (CBPCA). He is also a Certified HERS rater with California Home Energy Efficiency Rating Services (CHEERS) and has passed the written exam as a Building Performance Institute (BPI) Building Analyst. Currently Uwe is working on becoming a certified Passive House Consultant with the Passive House Institute and completing the field exam as certified BPI Building Analyst. His company, ecoEdge Consulting, is a leader in creating environmentally sensitive, energy-efficient green homes and buildings. ecoEdge is partnered with the US EPA's ENERGYSTAR for New Homes and Home Performance with ENERGYSTAR and is a member of USGBC (Silicon Valley Chapter), Build It Green, CHEERS and the California Building Performance Contractors Association (CBPCA), the "1000 Home Challenge" and Passive Buildings California. Uwe was part of the "Energy Efficiency Business Delegation to Germany" organized by the German American Chamber of Commerce this last November and a follow on conference this March in Los Angeles. As part of the conference the attendees were able to study state of the art energy efficient buildings in Berlin including the new German EPA office building. As a Certified GreenPoint Rater, Uwe was one of the judges on the 2007 San Francisco Build It Green Home Tour. Uwe has long been involved in energy efficiency, natural and green building, "greenovating" his own 1939 Willow Glen home with his wife, Rita. His home was on the Build It Green Home Tour in San Jose in September 2008. Uwe loves to tinker with his solar PV system. Recently Uwe has become involved in Home Performance Testing and believes that we need to upgrade our existing homes and commercial buildings to make them healthier, more energy efficient and comfortable to live in. Uwe is a frequent speaker at the California Nano and Clean Tech Institute in San Jose and an advisor to Laney College and De Anza College and a Steering Committee Member of the Northern California Collaborative of the Thousand Home Challenge (an initiative of ACI Institute).

Before starting ecoEdge, Uwe had the fortune to work in senior management positions at Compaq, Siebel Systems and SUSE Linux with some of the brightest minds in the industry to proliferate the use of the personal computer. Uwe earned an MBA from Colorado State as a Fulbright Scholar, as well as a degree in international business/marketing from the Fachhochschule Bielefeld in Germany. EcoEdge is a leader in creating environmentally sensitive, energy-efficient green homes and buildings, working not only to enhance the living environments of people's homes, but also to tread more lightly on planet earth. We employ advanced technologies and proven building sciences to transform buildings into healthier, more comfortable and cost-efficient environments. For more information about our consulting, rating, auditing.testing and training services, visit http://www.ecoedgetech.com.
Uwe Heine hasn't created any Boards yet.