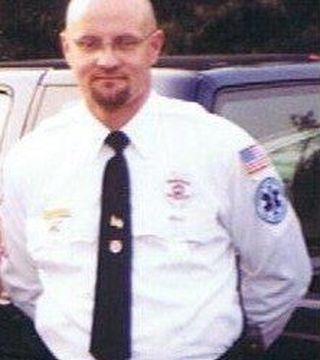 My name is Ricky White, I'm 43 years old and currently living in Decatur,Al.
I am the owner of Whites Property Preservation Services,L.L.C.
Roughly about 6 months prior I was contacted by a friend (Mark Pollard, Investing-Selling USA Properties) who's well known throught out the country for his knowledge,helping 1000's of others understand every need involved in the Real Estate Industry, which is my reason for writing this
today.

I now have all the servicing needs for helping Banks, Realtors, and Lenders across the country in preserving their foreclosed properties in leading to quicker and more profitable closings during these challenging economical times.

In addition our clients have been been completely satisfied and know they can fully depend on us for any future services myself and my "TEAM" of experts are called upon for any services required.

My partner and I are here to help you in keeping your foreclosed properties preserved until they are soled. Feel free to contact us for a contract to do business with you we service the state of Alabama.

Thank you; and God Bless,
Ricky White & Daniel Dudley Owners.

Here is a little more about what I do as well:

Investing-Selling USA Properties





We are a full-service real estate solutions provider. We provide homeowners alternative options to selling their houses. We understand in this market there is an influx of properties and inventory which may take several months and sometimes over a year to sell. In this market, many homeowners do not have the time to wait for a buyer ; therefore, our services provide alternative solutions to their real estate challenges.
We strive to be an alternative solution in helping them meet their current challenges. When possible, we eliminate the hassle of listing their property with a Realtor. The homeowners we work with are concerned about one thing, getting their property sold FAST.
A few ways we differentiate ourselves from Realtors:
1] There are no long binding Realtor contracts.
2] No high commissions to pay.
3] No "out of pocket" expenses like needed repairs and closing cost.
4] We create a stress free closing process.
5] We provide a "WIN-WIN" home purchase, often in as little as 7-10 days.

We are not Realtors. We service homeowners all across the USA, but we specialize in giving them an alternative way of selling their house without the hassles of listing with a Realtor and without any commissions or fees in comparison to Realtors which we're seeing everywhere ranging 4-10. In addition we work on your behalf with "Real Time Factual" market values therefore we can typically close often within 7-14 days.

We thank you for taking the time to read this letter to let us explain what we can do for you.
Thanks & God Bless,
Ricky White
Virtual Assistant for Investing-Selling USA Properties

... see more
Ricky White hasn't created any Boards yet.