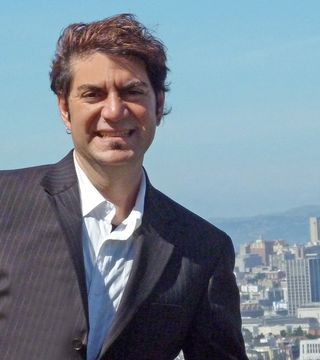 Buyer's Agent, Listing Agent, None, None
Marc grew up in the Real Estate business, "I loved it from the time I was a little kid". His mother, a Broker in Michigan, had 3 Real Estate offices and Marc had the opportunity to start working in the offices at an early age. "My first job at 11 years old was washing the agents coffee cups and cleaning the office". At the age of 18 he earned his Real Estate license and began "officially" working in the business.

Wanting first to gain more life experience to enhance his ability to practice Real Estate, he attending Western Michigan University and earned his BA in Broadcast Communication and Business Management. He moved to San Francisco, worked in radio, started a chain of boutique printing centers, and started an independent record label for emerging San Francisco bands.

Those business and experiences eventually led Marc back to his roots as a Realtor. The ability to build and maintain excellent and long-term relationships, and working with clients to give them the best experience possible has always been Marc's focus. This translates to a winning combination of skills that help Marc connect with prospective Real Estate clients, engage them, and make them feel comfortable and confident in working with him.

"As a homeowner in San Francisco, I understand that the process of selling and buying a home can be intimidating but I will work with you to help you make, what is, in most cases, the best investment you will ever make."

Interests: Marc is a Gourmet Chef, specializing in Middle Eastern cuisine, an experienced sailor (you will find him on his Sailboat at Pier 40 in the San Francisco bay if he's not in the office or with clients). In addition Marc is a record producer and huge music lover (if he's not on the boat, he might be seeing a band at one of several clubs in the city).
Marc Dickow hasn't created any Boards yet.